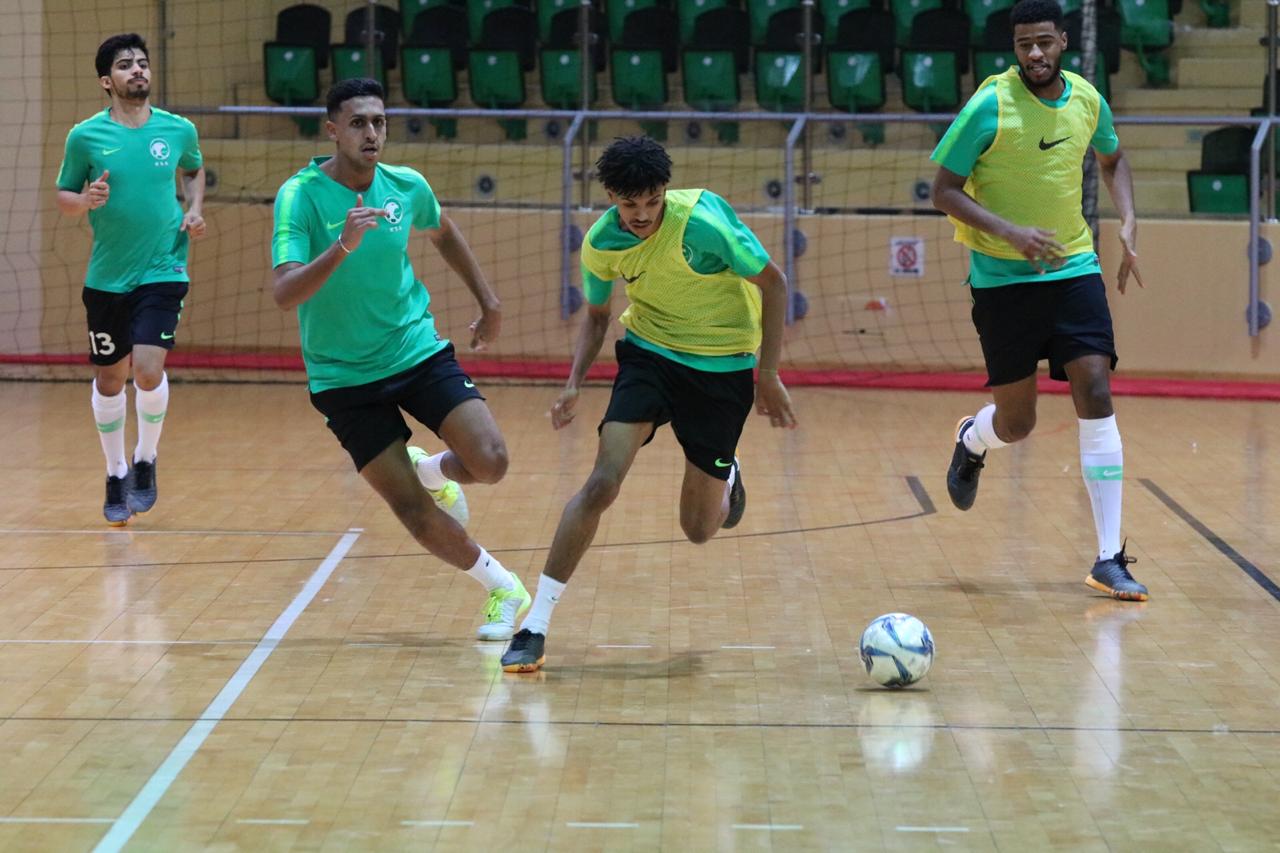 The futsal national team continues Dammam camp until Monday
2020-10-17
20:28:51
Today, Saturday, the futsal national team continued its training in its current camp in Dammam, which will continue until Monday, in preparation for the Asian Cup scheduled to be held in Kuwait 2021, and qualifying for the World Cup "Lithuania 2021".

During the training, the Spanish coach Luis Fonseca conducted recreational exercises before practicing a number of technical sentences using the ball, to conclude the session with a training maneuver.

It is reported that the AFC decided to postpone the launch of the Asian Cup, which was scheduled to be held in Kuwait from 2 to 13 December, due to the circumstances of the Corona pandemic.

The draw placed the national team in Group D, alongside Iran, Thailand and South Korea.