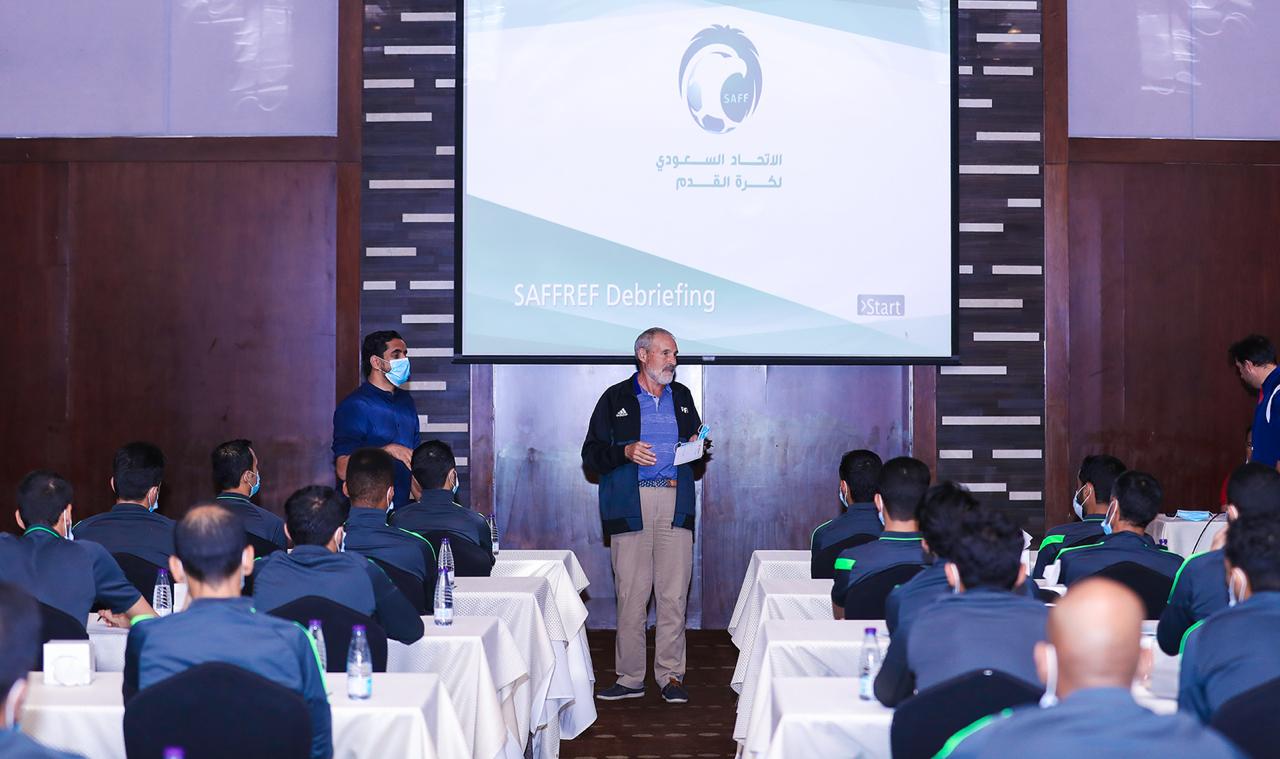 The Referees Committee holds its meeting to review the first round events
2020-10-21
22:40:21
The referees committee of the Saudi Arabian Football Federation, headed by Spanish Fernando Tricaque, held its first league meeting for the 2020-2021 sports season with the referees of the Prince Mohammed bin Salman Professionals Cup League, in the presence of Swiss Manuel Navarro, the director of Referees Department.

At the beginning of the meeting, the Chairman of the Referees Committee thanked the refereeing staffs who led the first round matches, praising the success of the referees in their management.

The meeting witnessed a review of a number of various arbitration cases in the first round matches, which come within the agenda of the periodic meetings.

The committee will hold a regular meeting after the end of each round to discuss the most prominent arbitration cases and give its observations to the referees.