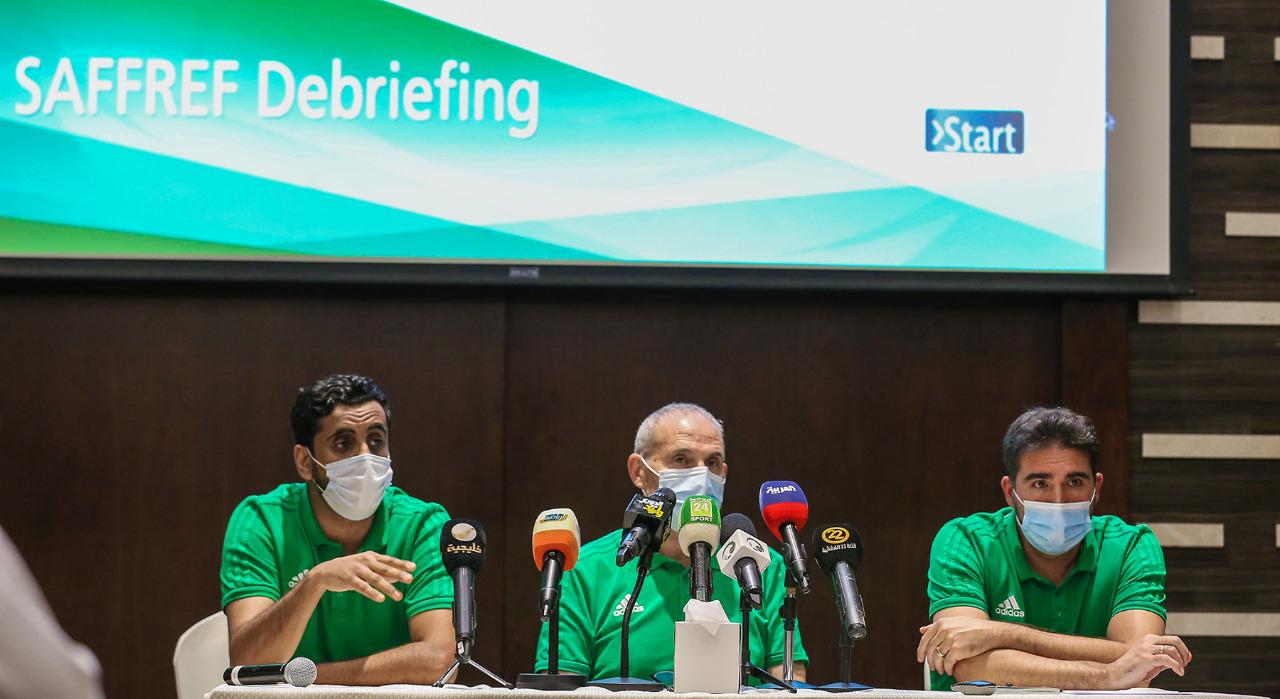 The Referees Committee holds a press conference and reveals its future projects
2020-11-19
21:18:18
Fernando Teresaco, The Chairman of the Referees Committee of the Saudi Arabian Football Federation, held a press conference today, Thursday, with the participation of Swiss Manuel Navarro the Director of the Referees Department, to talk about a number of issues related to the committee and programs for developing Saudi referees.

During the press conference, the Chairman of the Referees Committee reviewed the vision and objectives of the committee, revealing the establishment of the Unified Center for Video Assistant Referee Technology (VAR), which will be based in Riyadh.

Tresaco said during the conference that one of the committee's goals is to add "VAR" technology to Prince Mohammed bin Salman league for the first division, and work is underway on this subject to be ready at the very least for the second round matches.

The Chairman of the Referees Committee pointed out that there is a new system that will be applied with the referees, as it will be a "semi-professional" system, as there is no professional system of referees in all countries of the world, adding that 20 referees and 24 assistant referees will be subject to training and follow-up for a monthly fee.

For his part, the Director of the Arbitration Department reviewed the most prominent arbitration shots in the past four rounds of the Prince Mohammed bin Salman Professionals Cup League, especially the controversial cases that were 11 cases.

Navarro said that the referees returned to technology during the past rounds 33 times, including 14 times they did not change their decision, while their decision was changed in 19 cases.

Navarro expressed his happiness at the remarkable progress made by the Saudi referees in their technical levels, indicating that they are subject to periodic evaluation at all levels.

It is noteworthy that the press conference held today comes within the plans of the referees committee to communicate with the media and respond to all inquiries, and it is scheduled to be held periodically.