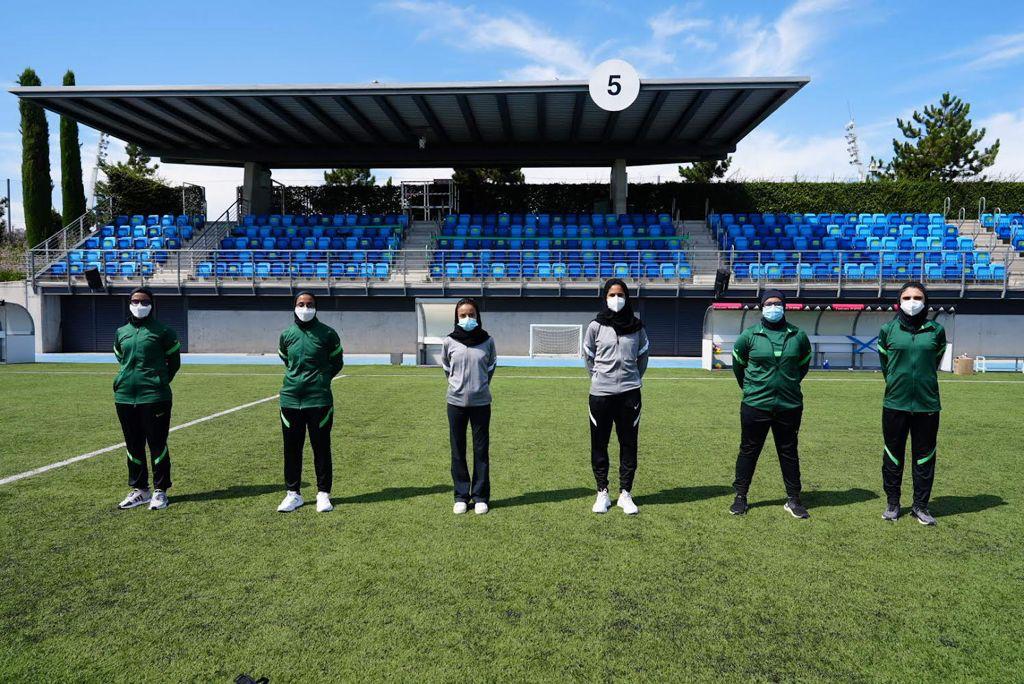 The Women's Football Department concludes the coexistence program for Saudi female coaches in Spain
2021-09-16
11:48:53
The Women's Football Department in the Saudi Arabian Football Federation, in cooperation with the Ministry of Sports, concluded the "Coexistence" program, which took place in Spain, Madrid and Barcelona, from August 27 to September 12.

It included Saudi female coaches with a C license, Lamia Al-Faris, Lama Al-Enezi, Maryam Jahdali, Hajar Jahdali, Najd Al-Majish and Amira Al-Misfer.

The program's goal is to develop and upgrade the skills of Saudi female coaches by providing intensive training courses, in addition to visiting the headquarters of the Saudi scholarship program to develop football talents in the Spanish city of Salou.

Football experiences were also provided by 4 former players in the Spanish League: Fernando Morientes, Fernando sans, Predrag Mijatovic and Marcos Sina.

On the other hand, the coaches visited His Excellency the Ambassador of the Custodian of the Two Holy Mosques to Spain, Mr. Azzam bin Abdul Karim Al-Qain, in addition to attending the Real match and Villarreal match, and a visit to the Real Madrid Football Museum and Stadium, the Spanish Ministry of Sports, the headquarters of Marca newspaper, the Atletico Madrid Stadium and Museum in the presence of the President of women's Real Madrid Club.

The visit comes in light of the continuous cooperation to draw up an integrated plan to prepare professional and qualified female coaches to serve women's football in implementation of the program's objectives.