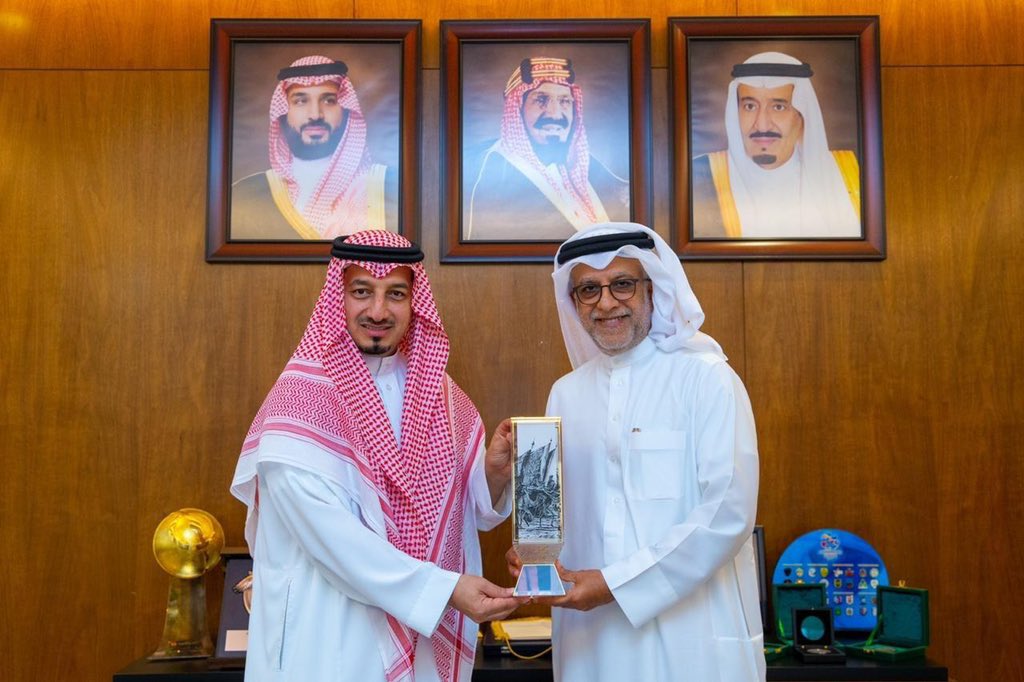 Al Misehal thanks Sheikh Salman Al Khalifa for praising the launch of Saudi football transformation strategy
2021-09-10
23:49:47
The President of the Saudi Arabian Football Federation, Yasser bin Hassan Al Misehal, on behalf of the Board of Directors, thanked His Excellency Sheikh Salman bin Ibrahim Al Khalifa, The President of the Asian Football Confederation, after the praise and appreciation of His Excellency, which accompanied the launch of the new strategy for the transformation of Saudi football.

Al Misehal stressed that His Excellency Sheikh Salman bin Ibrahim's affirmation of the presence of the SAFF as an effective and successful Asian model, embodies the strength of the outputs of the teamwork of all football elements in Saudi Arabia, represented by SAFF, clubs and all those associated with the game, thanks to the unlimited support of the rational leadership and the continuous attention of His Highness the Minister Sports Prince Abdulaziz bin Turki Al-Faisal, and it also enhances the distinguished partnership and work between the Saudi and Asian Federations, which is witnessing positive strength and a successful understanding for the benefit of football.

The AFC President had praised the SAFF's step, which included launching the strategy for the transformation of Saudi football, yesterday, Thursday, in the presence of His Royal Highness Prince Abdulaziz bin Turki Al-Faisal, Minister of Sports, President of the Saudi Olympic Committee, and the President and members of the SAFF, and the representatives of the General Assembly and clubs, and a number of sports and media figures, in the green halls complex in Riyadh.

His Excellency Sheikh Salman explained to the Saudi Press Agency that the step of the SAFF opens real prospects for the consolidation of the future of football in Saudi Arabia and the stability of its development stages clearly, with specific goals and positive visions, which were achieved through studying the reality and keeping pace with successful international experiences.

His Excellency added: "We are happy in the AFC to support such strategies and work hand in hand with our expertise and cadres to make football projects and strategies successful throughout the continent." He also expressed the pride of the Asian football system in successful and effective models such as the SAFF, stressing the Federation's full support for all steps development and growth across the continent.