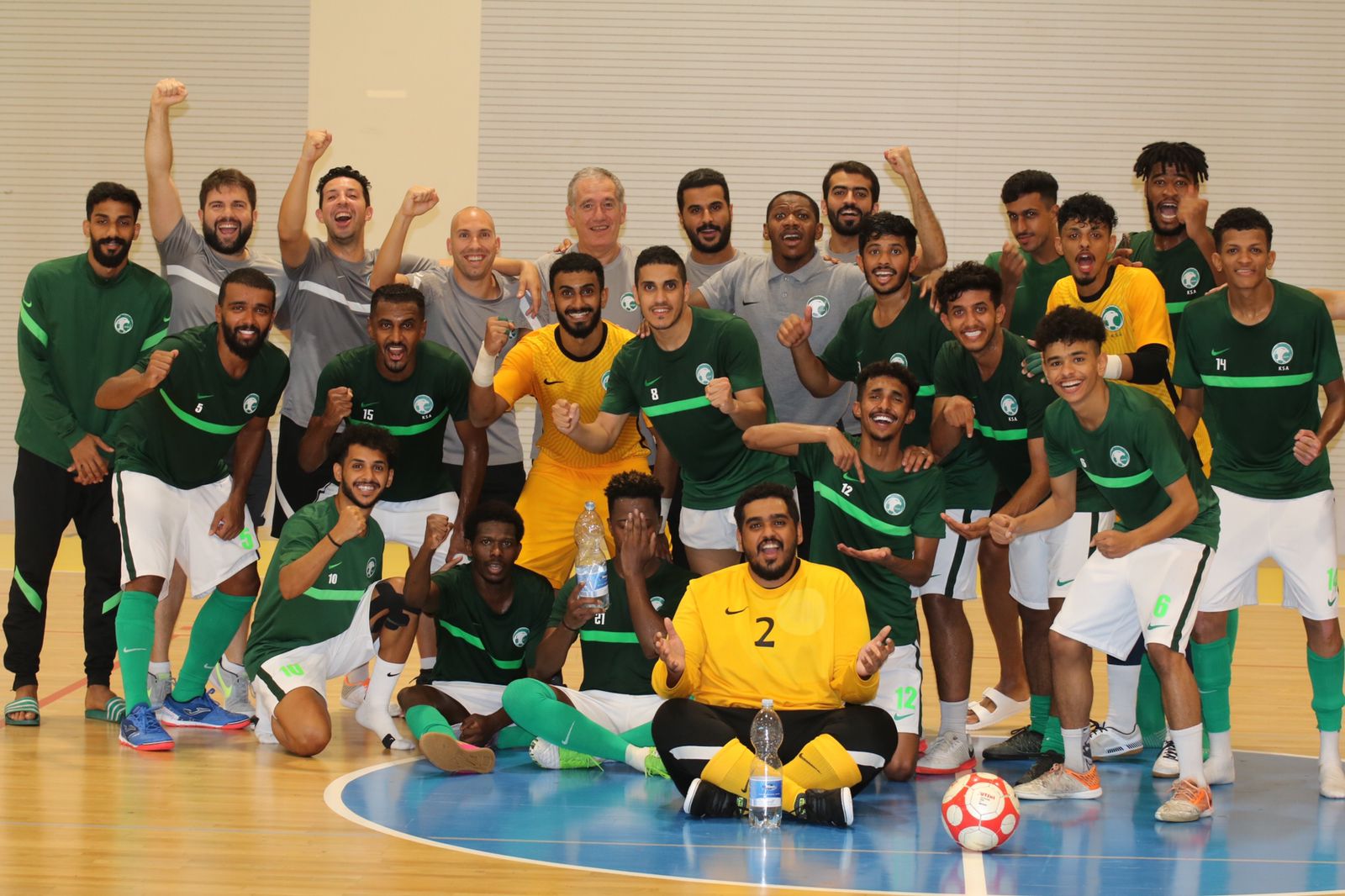 The national futsal team practices its last training in Croatia camp before returning home
2021-09-13
22:20:33
Today (Monday) the national futsal team conducted its last training in its current camp in Croatia, Porec, in preparation for participating in the upcoming Gulf and Asian competitions.

The national futsal team performed its training at Valamar hall under the leadership of (Spanish) coach Andrew Plaza, who made players conduct fitness exercises using the ball before the training session concluded with a training maneuver in which a number of technical and administrative staff members participated, and was characterized by enthusiasm and high spirit.

On the other hand, the national team doctor Mamdouh Hawsawi, with the participation of physiotherapist Nasser Al-Issa, gave a medical lecture during which he talked about the benefits and importance of nutrition for the spots persons, in addition to the best times to eat it, and he talked about ways to avoid injuries.

The national futsal team had completed its training camp in Croatia, Porec, which lasted 17 days, during which it played the International friendly Futsal Week Championship and was able to achieve second place after losing to Italy in the final match, in addition to playing many friendly matches.