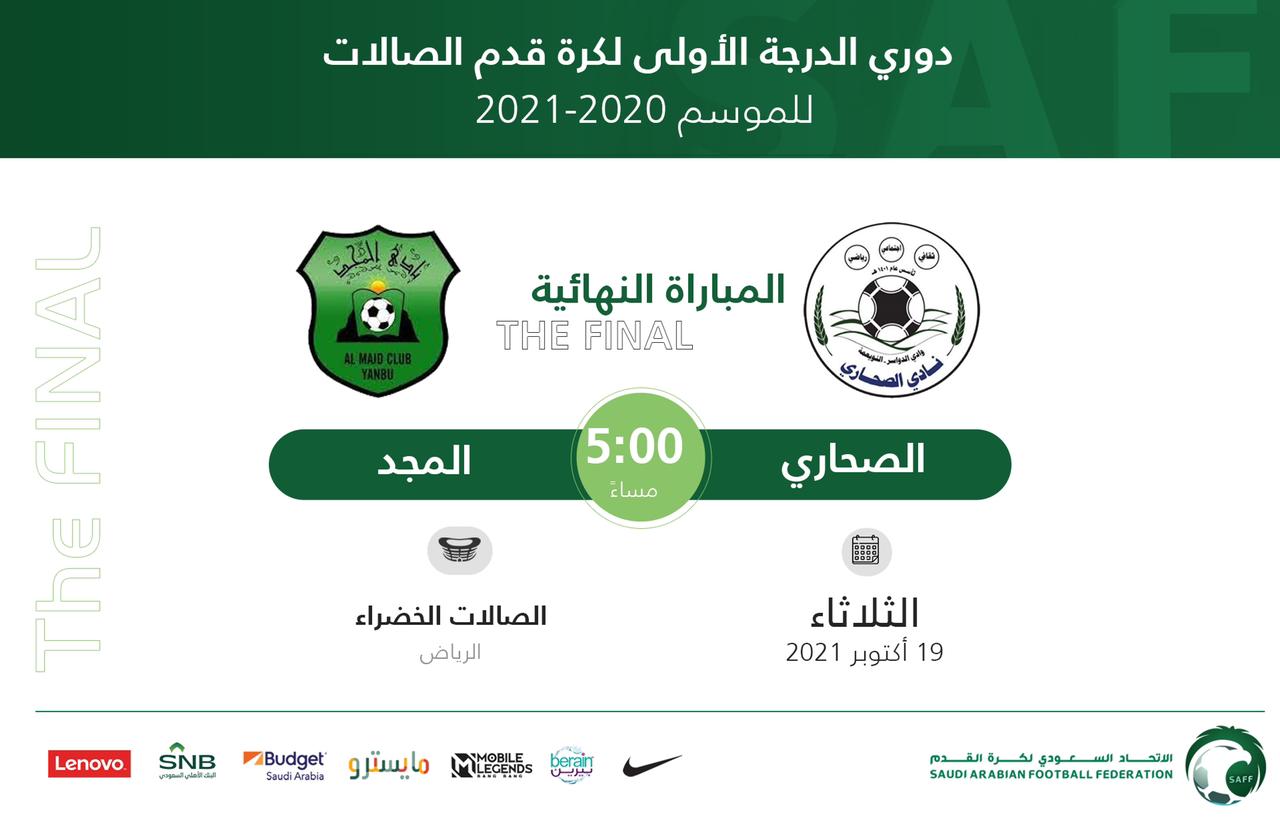 The Futsal First Division League will be concluded on Tuesday
2021-10-18
21:48:57
Tomorrow, Tuesday, the Futsal First Division League for the 2020-2021 sports season will be concluded with the third place match and the final match, which will be hosted by the Green Hall in Riyadh.

Al-Sahari will meet Al-Majd at 5 pm, to determine the champion and runner-up of the competition.

Both Al-Sahari and Al-Majd had qualified for the Futsal Premier League next season, after they topped the first and second groups, respectively.

Al-Sir will face Al-Wadi to determine the third-placed team in the Futsal Premier League for the 2021-2022 sports season.