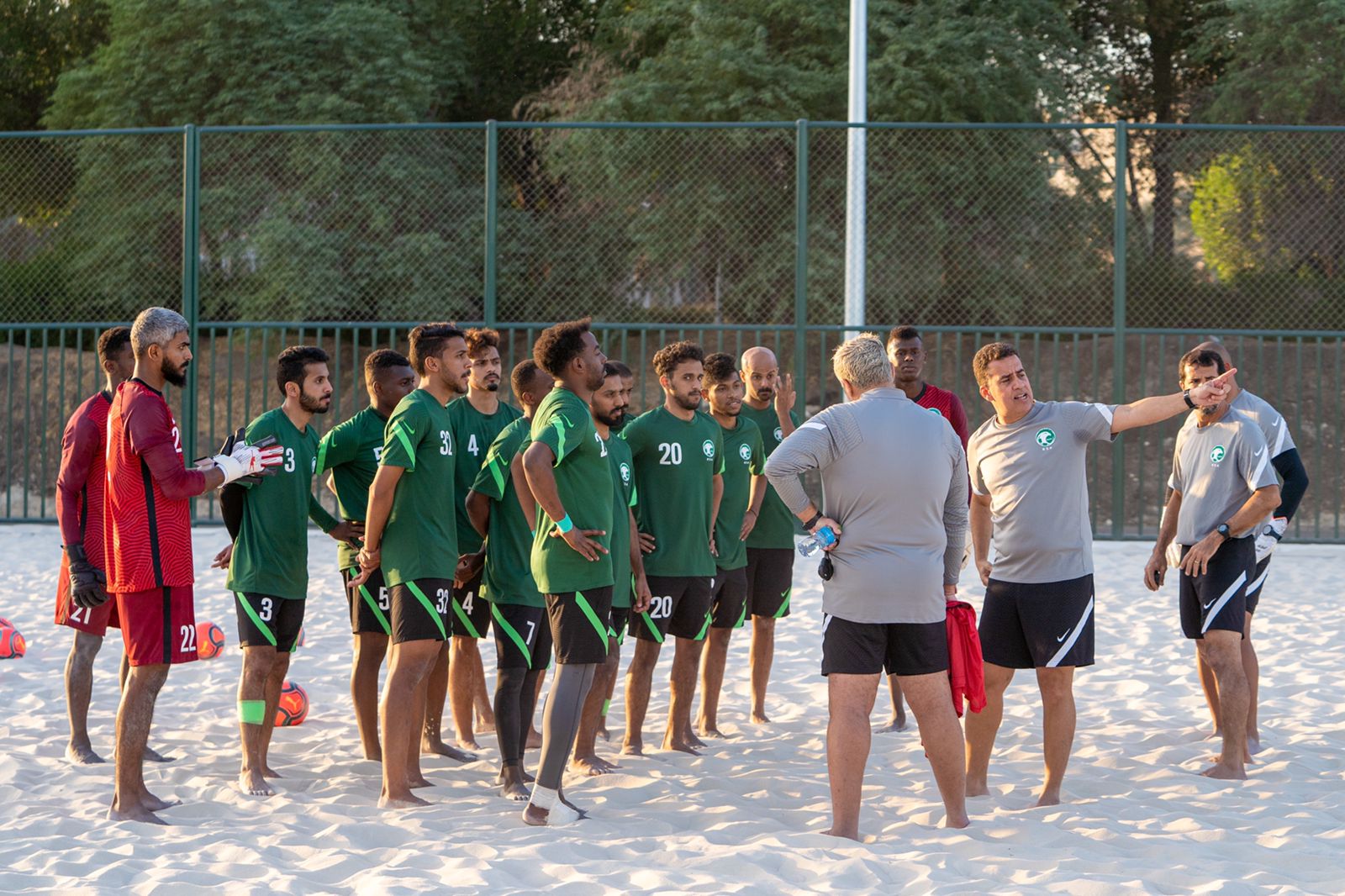 The NT beach soccer faces Kuwait for the third time on Wednesday
2021-11-30
13:51:28
The national beach soccer team will play tomorrow (Wednesday) its third friendly match against Kuwait national team, in its current camp in the Kuwaiti capital, which will continue until December 3, as part of its preparations to participate in the upcoming Gulf, Arab and Asian competitions.

The national beach soccer team finished its training for the friendly match by holding a training session on the dirt field, led by coach (Brazilian) Goga Zlokovic, who set the plan in which he will play the match, before the training session concluded with a maneuver on the entire stadium, which witnessed the presence and follow-up of the Director of Futsal and Beach Soccer Department of the Saudi Arabian Football Federation Nasser Al-Saadi.

On the other hand, the technical staff of the national team agreed to the request of the medical staff regarding the completion of the treatment program for the player Muhammad Al-Shamri in Dammam, after the injury that he was exposed to, which is a dislocation of the joint (clavicle).