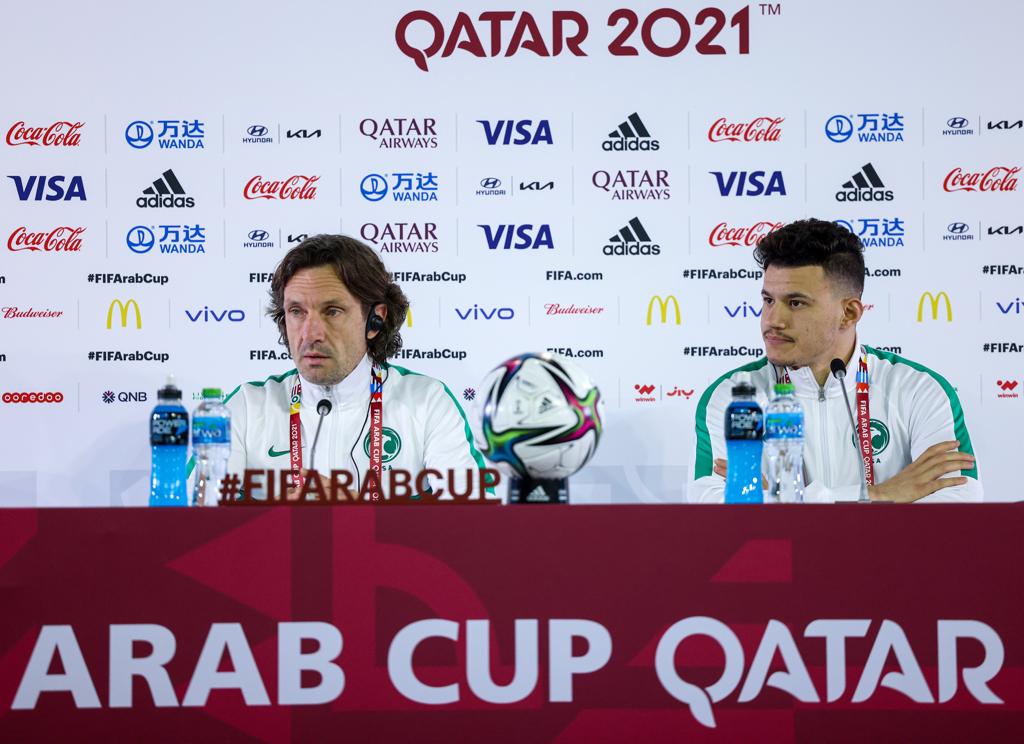 Laurent: We are on a serious level and are ready for this competition
2021-11-30
19:06:13
The coach of the national team, Laurent Bonadi, spoke at the press conference held this evening to talk about preparations to face Jordan in the first round of the group stage of the FIFA Arab Cup Qatar 2021, and said: "A difficult match, as it is in front of a strong team that presented good results in In the last period, on the other hand, we have ambition and determination along with the quality and capabilities that enable us to achieve what we are looking for in this match".

About the short period of preparation for the match, he said: "We have worked over the past two days to prepare perfectly for this match, and we have also analyzed the performance of the rival team by following it up".

Laurent added: "Performance in the first match is key for the following matches, which depends on preparing the players through good recovery, making them ready for all matches".

Regarding the chances of the competition, he said: "We are on a serious level and are ready for this participation, as we have professional players with high potential."

For his part, the national team player "Abdullah Al-Hamdan" spoke about the match, saying: "We have the capabilities and ambitions to present good levels that enable us to achieve our goal."

Regarding the age difference between them and the rest of the teams, he said: "Age is not a measure of a football player's capabilities, the Saudi player always has high potentials that do not make age effective".