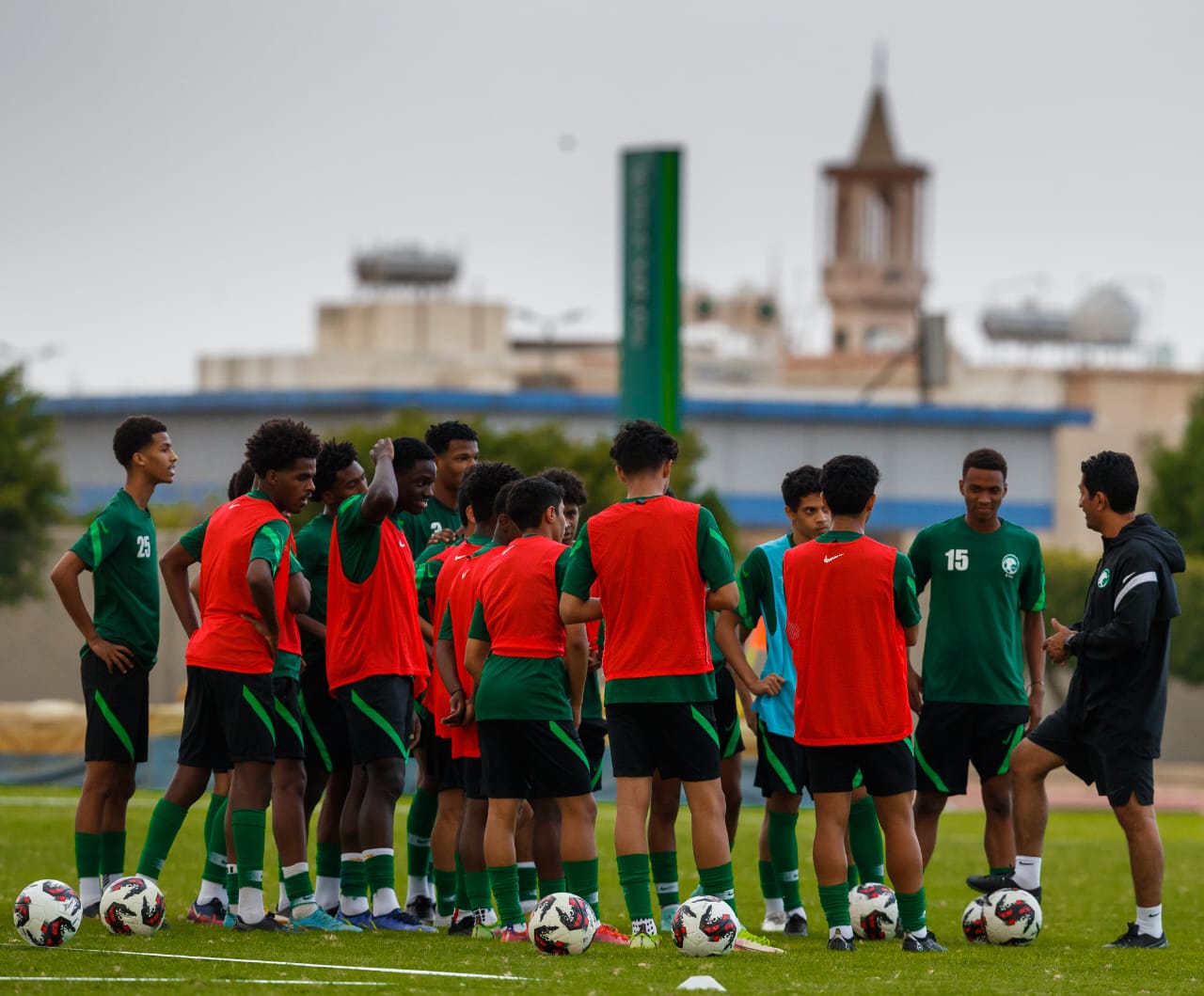 The NT U-17 start Taif camp in preparation for the Arab Cup with the participation of 23 players
2022-08-13
20:11:29
The under-17 national team opened their preparatory camp in Taif, today, Saturday, which precedes their departure to Algeria on the eighteenth of this month, to participate in the Arab Cup.

The coach of the national team, Abdel Wahab Al-Harbi, summoned 23 players for the tournament, whose names are as follows: Muhammad Al-Mahmoud, Mahmoud Al-Bireh, Badr Kabli, Yassin Khaled, Abdulsalam Barnawi, Fahd Fallata, Saad Al-Mutairi, Amjad Ali, Riyad Yami, Abdullah Al-Bishi, Ziyad Ayyash, Farha Al-Shamrani, Muhammad Hazazi, Nawaf Al-Jadaani, Ramez Zaid, Jazoub Al-Dhafiri, Nawaf Al-Janahi, Ammar Al-Yahbi, Kassim Sultan, Talal Hajji, Faris Youssef, Aseel Abdullah, Nawaf Al-Bishri.

The national team players conducted their training session this evening on the reserve stadium of King Fahd Sports City, during which they applied fitness and tactical exercises.

It is noteworthy that the draw of the Arab Cup, which will be held in Algeria from the 23rd of August to the 8th of next September, placed the national team in Group D, along with Egypt, Syria and Lebanon.