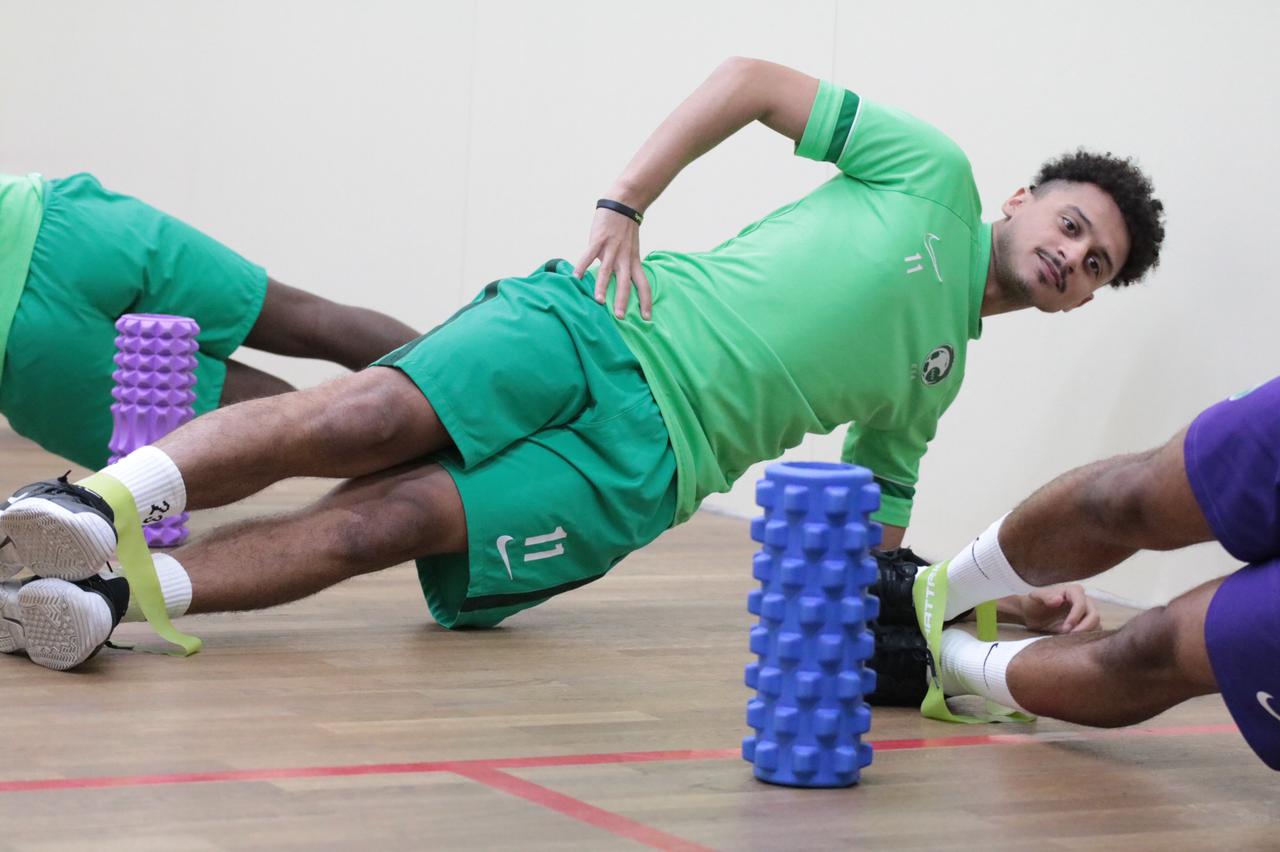 The national futsal team faces South Korea to qualify for the second round of the AFC Asian Cup
2022-10-01
21:21:44
The national futsal team will face South Korea tomorrow (Sunday) in its third match at the conclusion of the first round of the fourth group of the AFC Futsal Asian Cup, which is being held these days at Sheikh Saad Al-Abdullah Complex hall in Kuwait.

The national futsal team finished its preparations for the match by conducting a training session at the missionís residence gym, under the supervision of Spanish coach Andrew Plaza, who was keen before the start of the training to meet all players and discuss with them the mistakes they made in the previous match against Vietnam and how to address them and not repeat them it in the next matches.

The national futsal team will enter the match with the opportunity to win, with Japan national team stumbling in its match with Vietnam to ensure qualification for the next round without waiting any calculations.