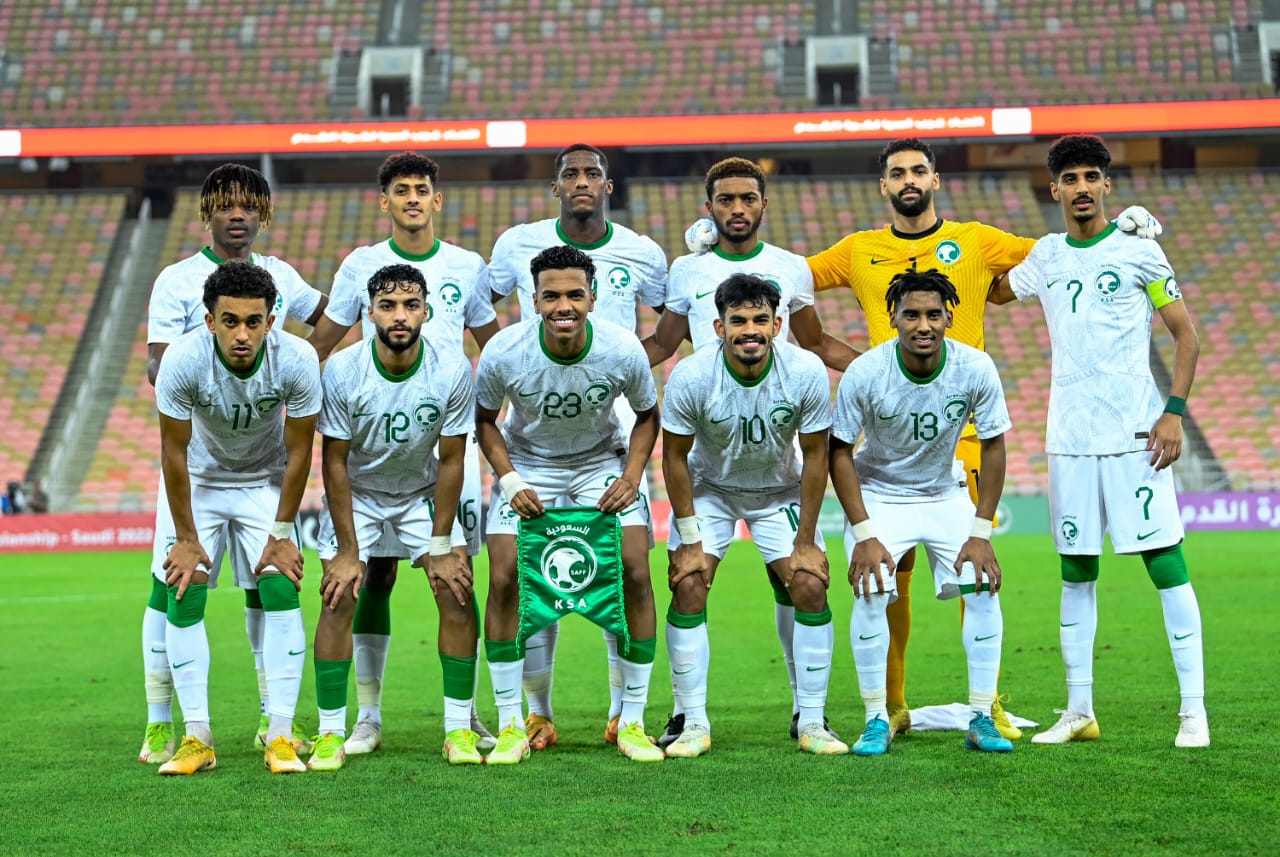 The NT U23 calls 26 players to participate in Doha International Championship
2023-03-16
11:54:45
The U-23 national team will hold a preparatory camp in Qatar, during which it will participate in Doha International Championship, from 19 to 29 March, as part of the preparation program for the qualifiers for the U-23 AFC Asian Cup 2024.

Coach Saad Al-Shehri, summoned (26) players to join the camp, whose names are as follows: Abdul Rahman Al-Sanabi, Muhammad Al-Absi, Ahmed Al-Jubaie, Hussein Al-Subiani, Ziyad Al-Jari, Moath Faqihi, Muhammad Al-Khaibri, Mishaal Al-Subiani, Rayan Hamed, Saad Al-Mousa, Youssef Haqwi, Abdulaziz Al-Faraj, Muhammad Abu Al-Shamat, Ziyad Al-Juhani, Awad Al-Nashiri, Basil Al-Siyali, Faisal Al-Ghamdi, Suhaib Al-Zaid, Musab Al-Juwair, Ahmed Al-Ghamdi, Muhammad Al-Qahtani, Saad Al-Nasser, Hassan Al-Ali, Fahd Al-Zubaidi, Muhammad Maran, Abdullah Redif.

It is worth noting that the Doha International Championship includes, in addition to the national team, Qatar, UAE, Kuwait, Oman, Iraq, South Korea, Kyrgyzstan, Thailand and Vietnam.