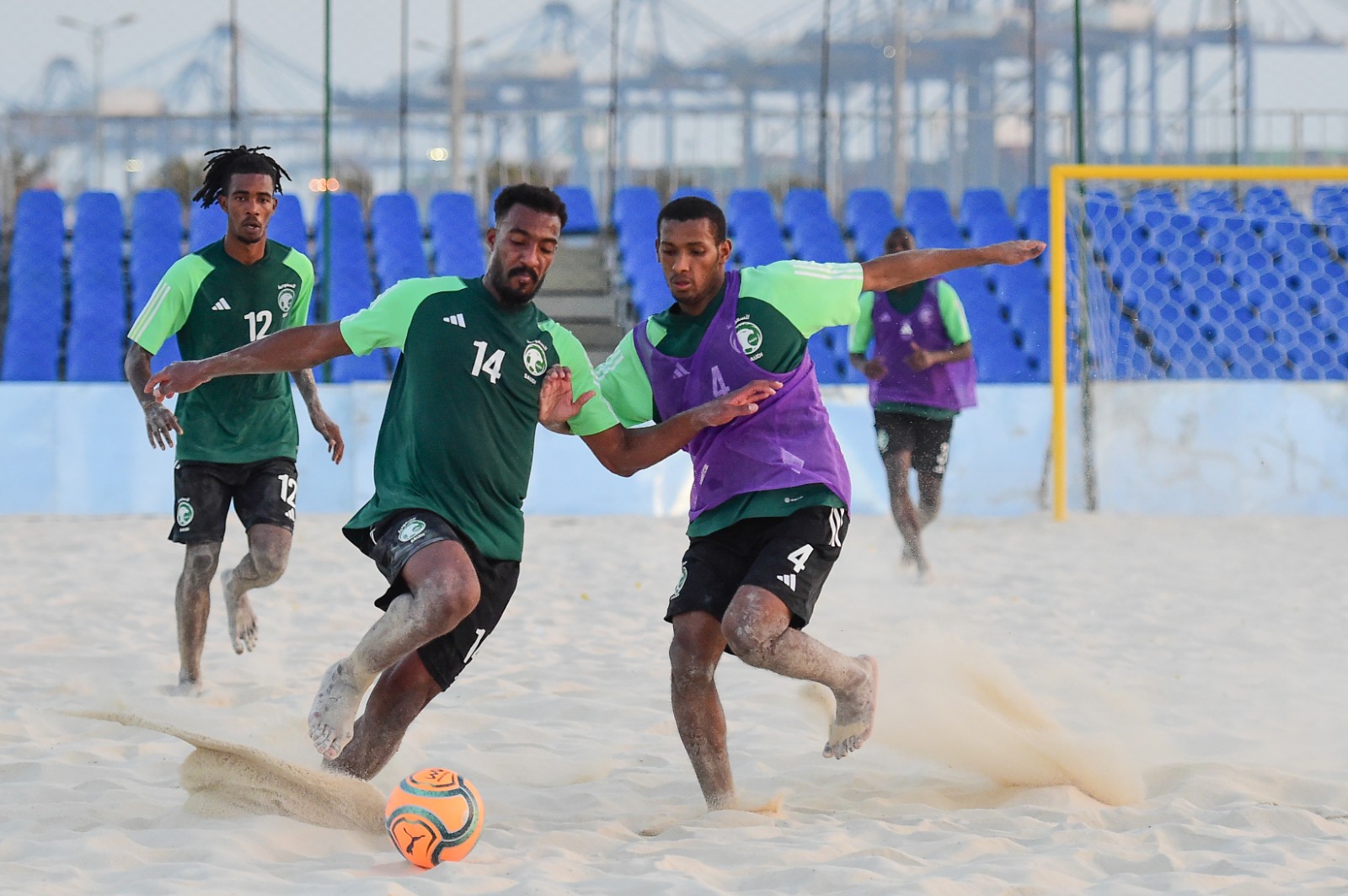 The NT beach soccer continues its preparations for the West Asian national teams qualifiers
2023-05-24
20:16:28
The first national beach soccer team continued its preparations for the West Asian national teams qualifiers for the ANOC World Beach Games 2023 to be held in Bali, Indonesia.

Next Friday, the national beach soccer team will face the winner of Oman and UAE national team match at Al-Hamra Corniche Beach Stadium in Jeddah, in the semi-finals of the qualifiers.

Today, Wednesday, the national beach soccer team conducted its main training at Al-Hamra Corniche Beach Stadium, which will host the qualifiers matches, under the supervision of Brazilian coach Joga Zolokovic, who intensified and diversified the fitness and physical exercises, in addition to implementing a number of technical sentences that focused on building attacks from behind with the closure of defensive areas, before maneuvering on the entire field, to conclude the training session with a direct shot at the goal.

On the other hand, coach Joga Zolokovic, spoke at the press conference held by the organizing committee for the qualifiers, saying: "First of all, I thank the Saudi Arabian Football Federation for everything it provided us in terms of support for the team, and for the great effort and work in organizing this tournament and previous tournaments which was established recently".

Regarding the team's preparations for the qualifiers, he said: "Our game is still at the beginning of the road, and we are happy to be in this great event with strong teams in the qualifiers, as we seek through this participation to obtain a qualification card in order to participate in (ANOC) World Beach Games 2023 that will be held in Bali.