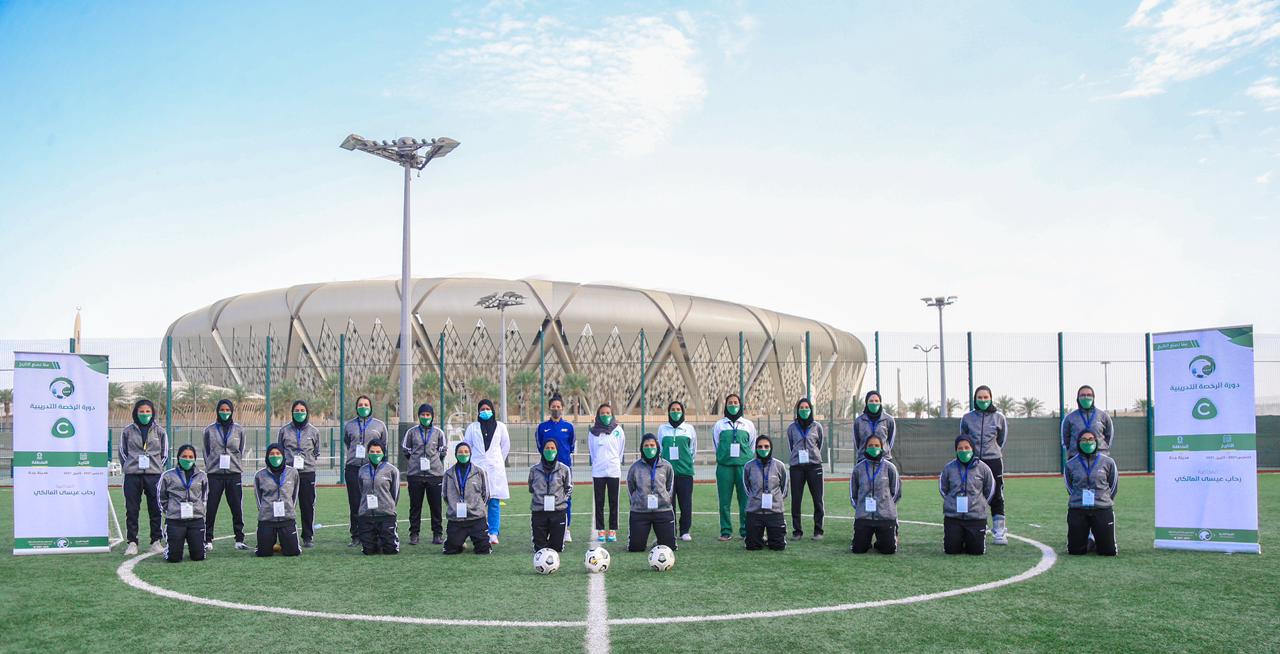 The closing of the training license course (C) under the organization of the Women's Football Administration
2021-04-03
20:13:38
On Friday, King Abdullah Sports City in Jeddah concluded the activities of the Training License Course (C), which was organized by the Womenís Football Department of the Saudi Football Association in cooperation with the Federationís Technical Committee, and lasted 12 days (from March 22 to April 2).

The session witnessed the participation of 20 coaches and in the presence of the Bahraini lecturer Rehab Al-Malki, approved by the Asian Football Confederation and holder of a diploma in training from the AFC.

During the course, theoretical lectures and practical applications were held, as well as field workshops, in order to ensure the greatest benefit from the course.