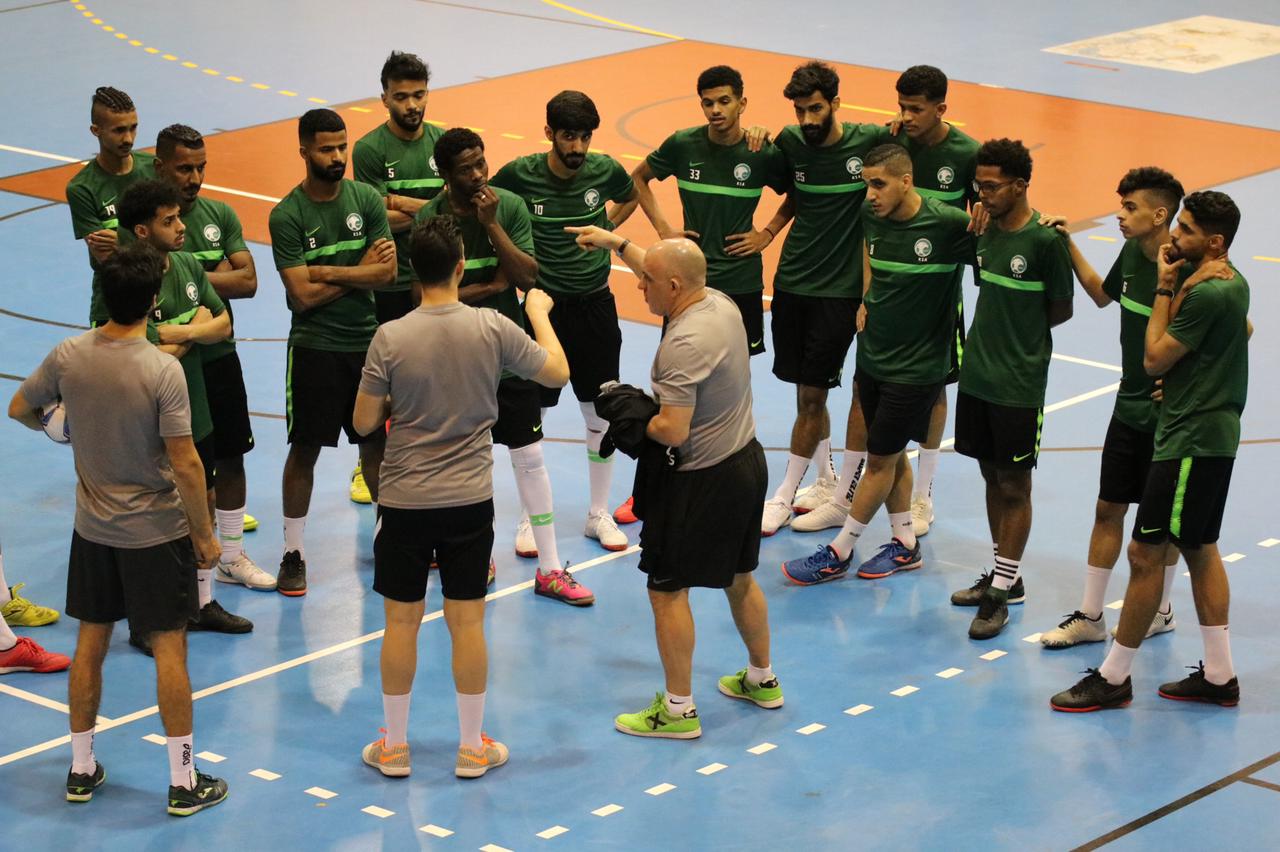 NT Futsal continues his training at the Dammam camp in preparation for Al-Arabiya
2021-05-05
00:04:59
Today, Tuesday, the first national futsal team continued its training in its current camp in Dammam, which will continue until the ninth of May, in preparation for the Arab Futsal Cup, which will be held in the Arab Republic of Egypt from 20 to 30 of the month Ongoing.

Al-Akhdar conducted his training at the Al-Nahda club hall led by Spanish coach Luis Fonseca, who intensified and diversified fitness exercises by conducting fitness and speed tests, to conclude the training session with a full-hall maneuver that witnessed the presence of the Director of the Futsal and Beach Soccer Department of the Saudi Football Association Nasser Saadi.

On the other hand, the technical staff summoned the player Mohamed Al-Khamas to join the current national camp.

It is noteworthy that the Arab Football Cup for halls was held earlier today, and resulted in the presence of the national team in Group B alongside the teams of Morocco, the Emirates and Comoros.