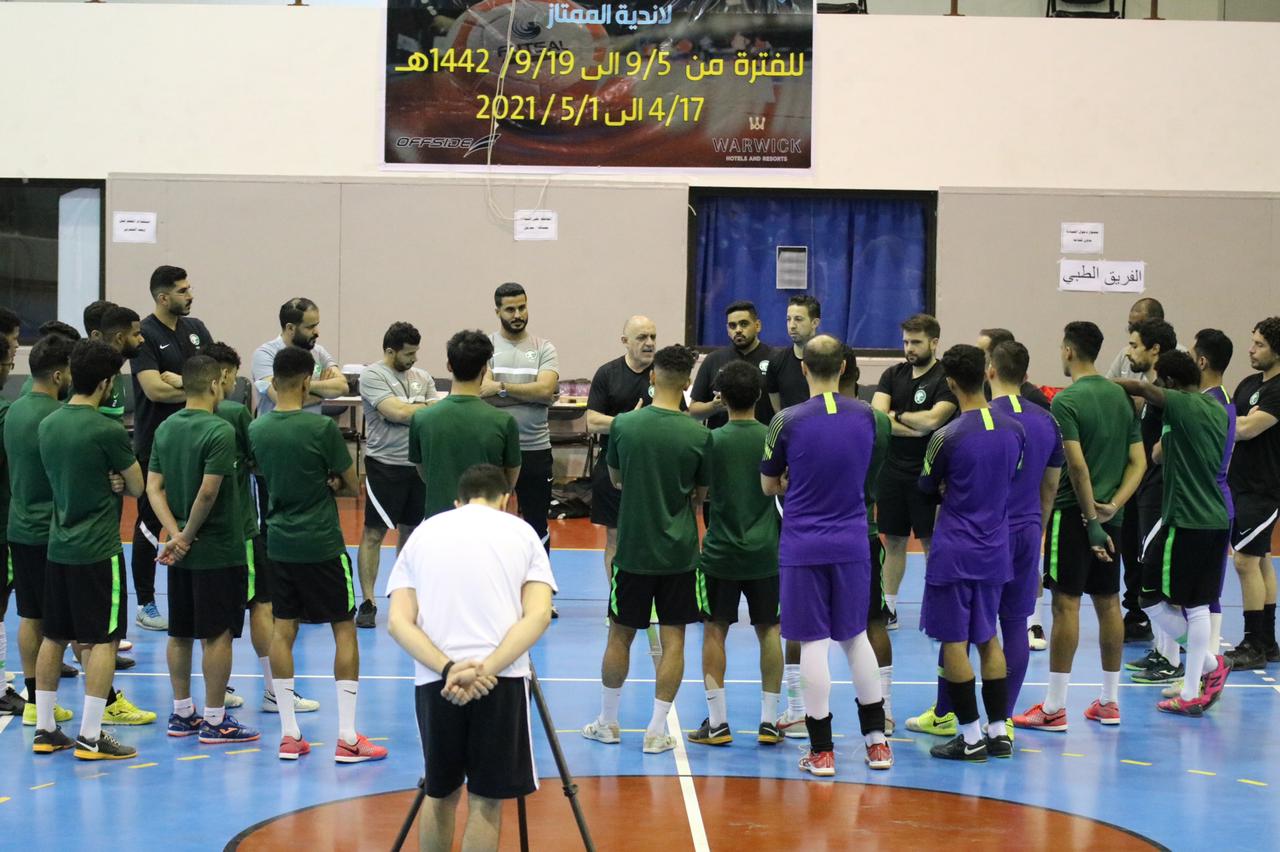 NT Futsal face the Al-Alamein team in preparation for Arab Cup
2021-05-09
01:47:39
On Sunday, the first national futsal team will play a friendly match against the Al-Alamein team, at the end of its camp in Dammam, in preparation for the Arab Indoor Football Cup, which will be hosted by the Egyptian capital, Cairo, from 20 to 30 May.

Today, Saturday, Al-Akhdar conducted his training at the Al-Nahda club, led by Spanish coach Luis Fonseca, who followed in the training a plan by which he would play the friendly match with the participation of all players.

And the Arab Football Cup for halls resulted in the presence of the national team in Group B alongside the teams of Morocco, the Emirates and Comoros.