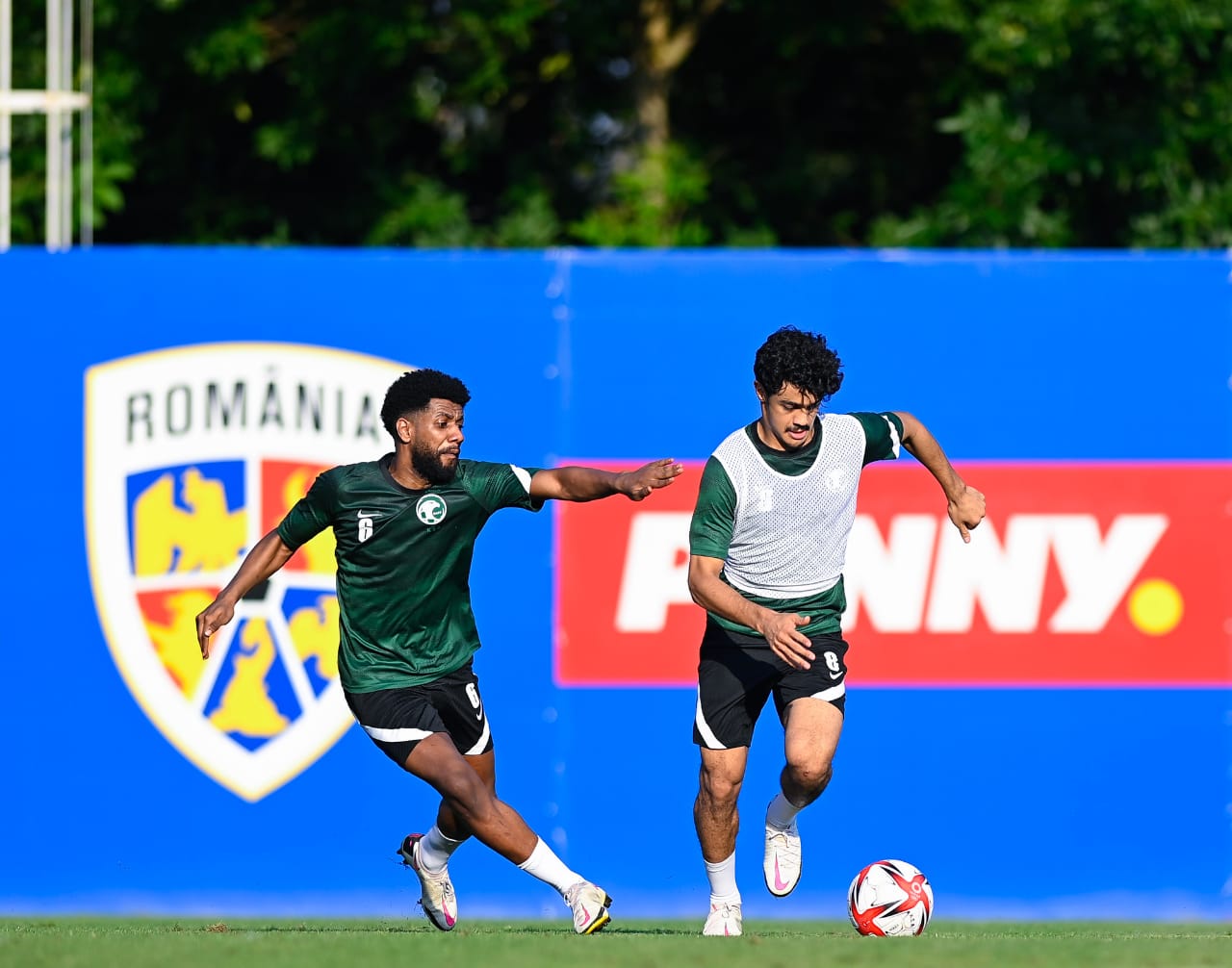 NT U23 faces Romania in a friendly preparation for the Olympics
2021-07-09
21:38:15
The NT U-23 will play its first test matches tomorrow, Saturday, in its preparatory camp in Romania, which runs until the fifteenth of this month, as part of the sixth phase of the preparation program for the Olympic Games (Tokyo 2020).

ďAl-Akhdar" will be a guest of the Romanian national team, at 7:00 pm at Mogoswaia Stadium.

On the field, the players of the national team performed their training session this Friday evening, at Mogosawaya Stadium, under the supervision of coach Saad Al-Shehri and the assistant technical staff, which focused on implementing a tactical exercise with a defensive goal, during which work was done on high pressure, midfield defense, and area defense, followed by This is a training session to defend the cross balls, to conclude the training session with the finishing exercise.

On the other hand, the players and employees of the NT U-23 team conducted a (Covid-19) examination today at the missionís residence, as part of the precautionary measures applied according to the protocol of the medical staff of the team.

It is noteworthy that the NT U-23 is in the ďfourthĒ group in the football competitions in the Tokyo Olympics, along with the teams of Ivory Coast, Germany and Brazil, where Al-Akhdar will open its campaign against Ivory Coast on July 22, and then meet Germany on July 25 From the same month, before meeting Brazil on July 28.