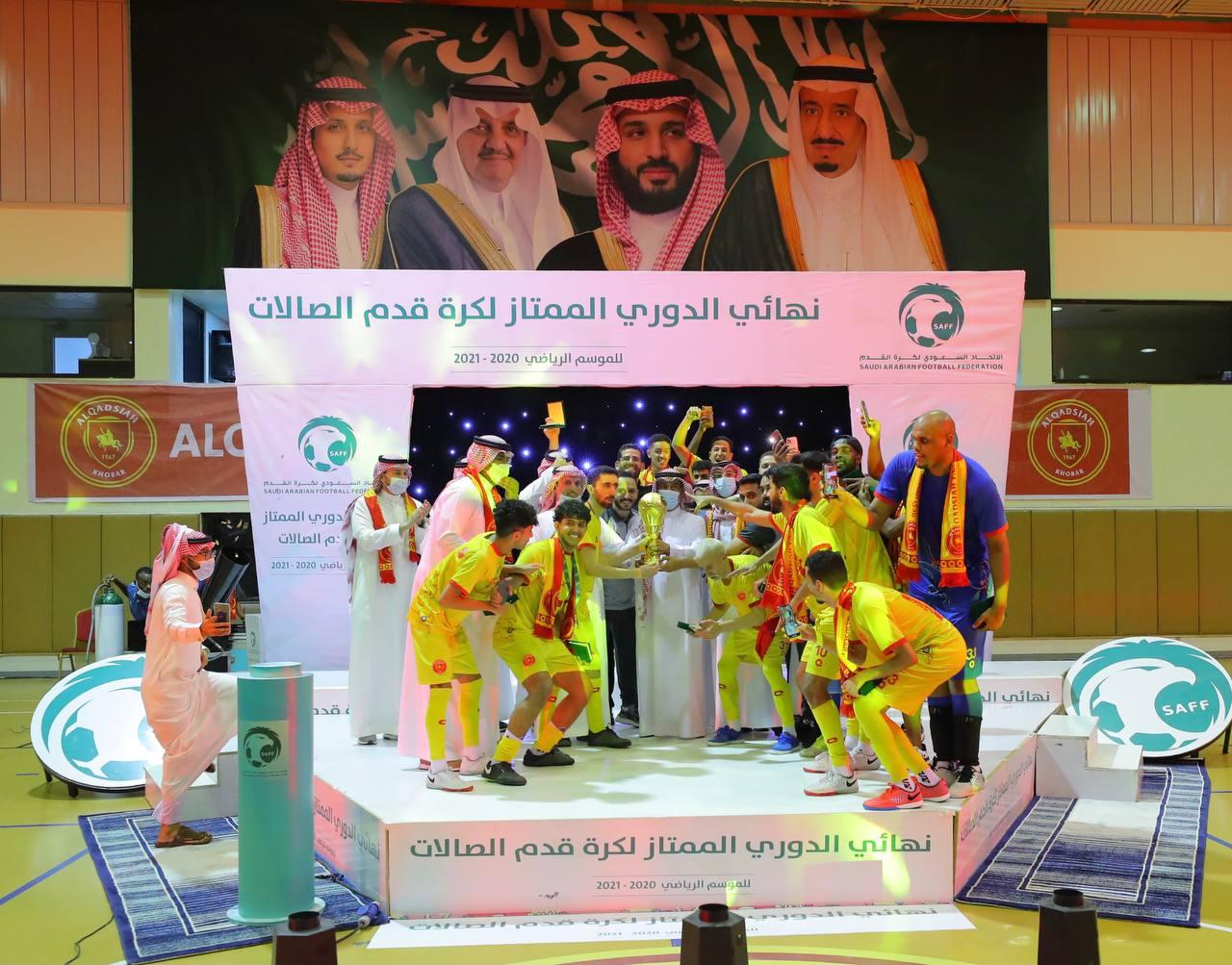 Al-Qadisiyah crowned the Futsal Premier League Cup
2021-07-13
21:30:43
Today, Tuesday, the Director of the Futsal and Beach Football Department of the Saudi Football Federation, Nasser Al-Saadi, crowned the Al-Qadisiyah team with the Futsal Premier League Cup for the 2020-2021 sports season, in the presence of the Director of the Ministry of Sports Branch in the Eastern Province.

Al-Qadisiyah won the league title after defeating Al-Ittifaq with a score of 5-3 in the final match that took place between them today at Nadia Al-Qadisiyah Hall in Al-Khobar.

Al-Saadi won the Al-Qadisiyah league title and gold medals, while the Al-Ittifaq team was awarded the silver medals, while the display team was awarded the bronze medals for finishing third.

The match witnessed many transformations, as Al-Qadisiyah advanced with two goals scored by Moaz Al-Asiri and the Brazilian Buccino, before the agreement was able to score three goals through Abdulaziz Al-Alouni, Nawaf Al-Arwan and Fahd Al-Qasim. Qadisiyah before the end of the meeting.

In conclusion, the Director of the Futsal and Beach Soccer Department of the Saudi Federation presented a commemorative shield to the Director of the Branch of the Ministry of Sports in the Eastern Province in return for the great cooperation with the Saudi Football Federation throughout the period of hosting the final rounds of the season.