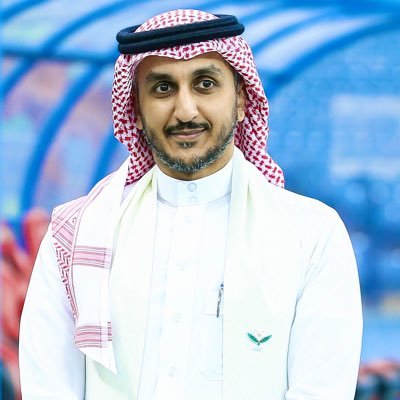 Al Kassim leaves for Dubai and Doha to support Saudi clubs in AFC Champions league
2021-09-12
21:41:50
The Secretary-General of the Saudi Arabian Football Federation, Ibrahim Al Kassim, arrived in Dubai this evening, Sunday, to support Al-Hilal, which faces the Iranian team Esteghlal F.C., tomorrow, Monday, in the round of 16 of the 2021 AFC Champions League.

The Secretary-General will also leave after the end of the match to Doha, to support Al-Nassr, which faces the Iranian team Tractor S.C in the same competition.

The Secretary-General of the SAFF expressed his wishes to the representatives of the country for success and to continue the journey in the championship, stressing the full support of the SAFF for the two teams and the continuous follow-up to them in order to overcome any obstacles they may face.

Al Kassim thanked the brothers in the UAE and Qatar Football Associations for their constructive cooperation in hosting the two matches.

It is noteworthy that Saudi Arabia will host the remaining matches of the AFC Champions League for the Western Region, starting with the quarter-finals, as well as hosting the final match of the tournament.