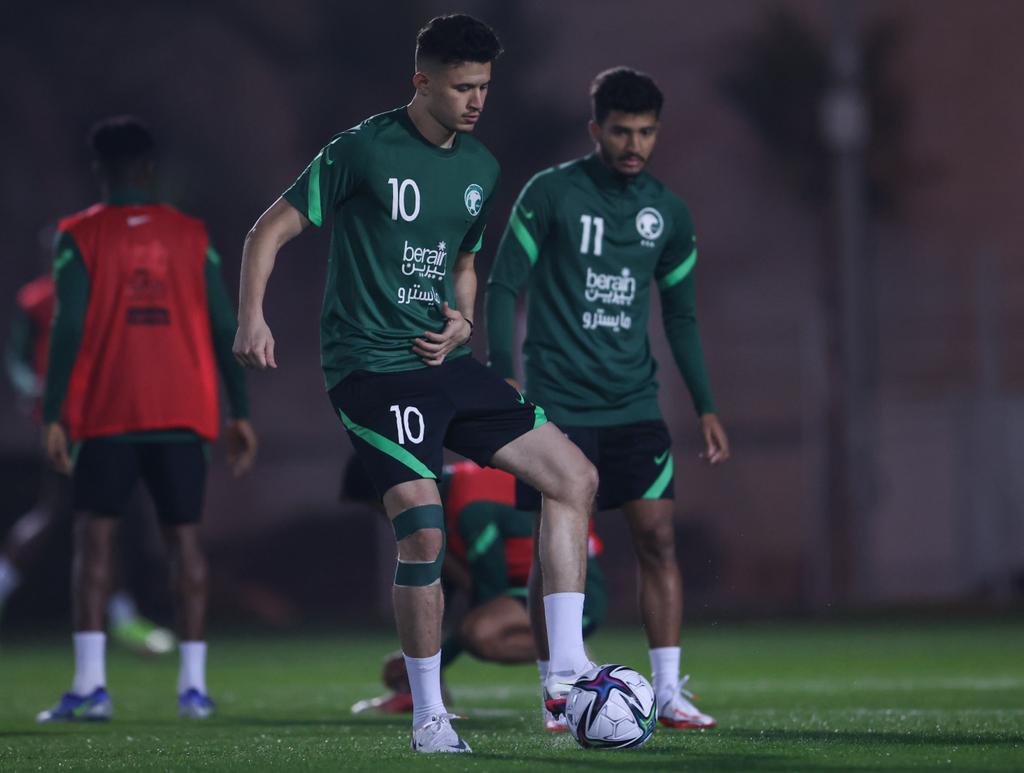 The national team raises its preparations to face Jordan in the FIFA Arab Cup.. as Laurent speaks to the media
2021-11-29
22:41:49
Today, Monday, the national team continued its training in "Doha", the capital of the State of Qatar, as it prepare to face Jordan next Wednesday in the first round of the group stage of the FIFA Arab Cup 2021.

Under the supervision of coach Laurent Bonadi, the training session began with warm-up exercises, then a passing exercise, before they performed a tactical maneuver over the entire area of the field, and the training session concluded with stretching exercises.

On the other hand, the duo "Abdullah Al-Hamdan, Muhammad Al-Qahtani" attended the camp after the end of their participation with their club in the thirteenth round of the Prince Mohammed bin Salman Professional Cup League.

On the other hand, the national team will conclude its preparations tomorrow, Tuesday, with a training session at 7:30 pm at Al-Kharaitiyat Sports Club Stadium, in a training session open to the media in the first quarter of an hour.

It is worth noting that the national team coach, Laurent Bonadi, will hold a press conference tomorrow, Tuesday, at 5:30 PM in the conference room in the main media center, to talk about Jordan national team match.