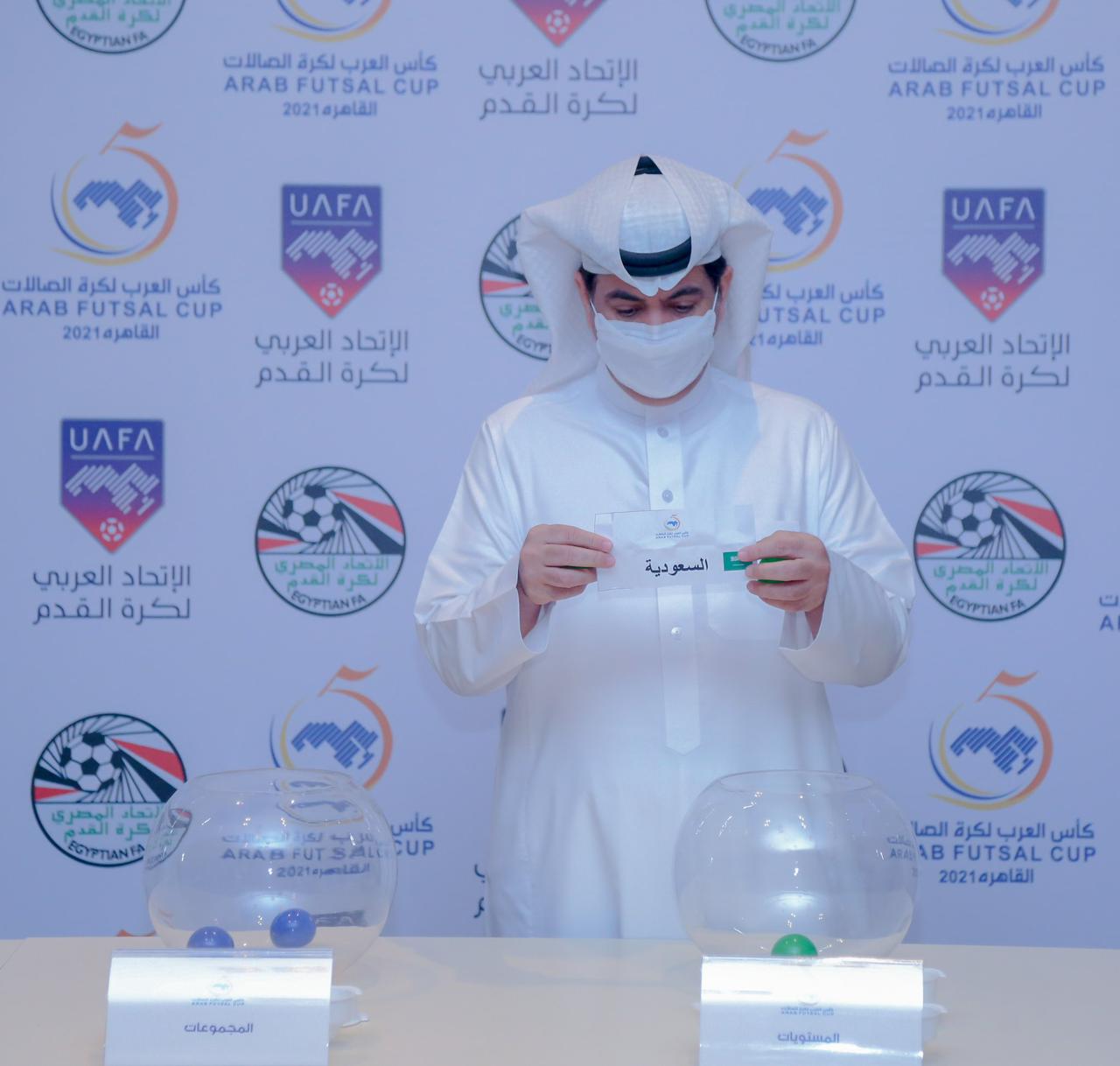 The Arab Futsal Championship draw places Saudi Arabia next to Morocco, the UAE and Comoros
2021-05-04
18:10:28
The results of the Arab Futsal Cup draw, which will be held in the Arab Republic of Egypt from 20 to 30 May, resulted in the presence of the first national futsal team in Group B next to the teams of Morocco, the Emirates and Comoros, while Group A resulted in the presence of Egypt teams Mauritania, Bahrain and Kuwait.

The ceremony was held today, Tuesday, at the headquarters of the Arab Union in the Saudi capital, Riyadh, in the presence of the Secretary-General, Dr. Raja Allah Al-Salami, and Assistant Secretary Mubarak Al-Dafyan.

For his part, Director of the Futsal and Beach Soccer Department of the Saudi Football Association Nasser Al-Saadi confirmed that the chances of all teams are equal and are candidates to pass the group stage.