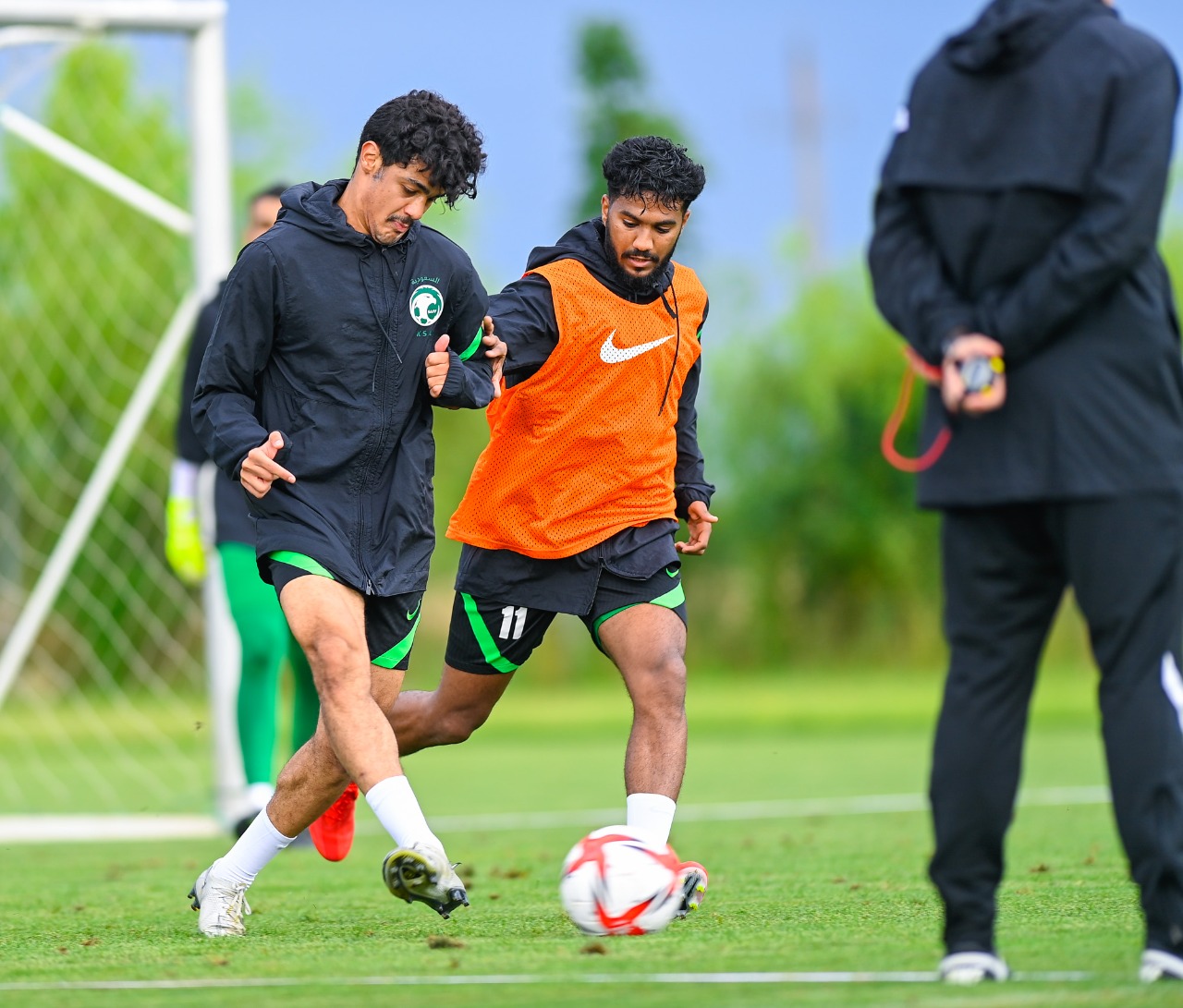 NT U23 continues its training in the Romanian camp and Al-Amari participates in the training session
2021-07-11
22:36:57
The NT U-23 resumed its training today, Sunday, after the friendly match that brought it together with the Romanian national team yesterday, Saturday, within its preparatory camp in Romania, which runs until the fifteenth of this month, as part of the sixth phase of the preparation program for the Olympic Games (Tokyo 2020). .

Al-Akhdar players performed their training session this evening at the Romanian National Training Center stadium, under the supervision of coach Saad Al-Shehri and the assistant technical staff, during which they were divided into two groups.

On the other hand, the player Abdulelah Al-Omari participated in parts of the training session, in addition to completing his rehabilitation program, accompanied by the medical staff.

The training session witnessed the follow-up of the Acting Chargé d'Affairs of the Kingdom's Embassy in the Republic of Romania, Mr. Abdullah Al-Sharif.

The national team will continue its training tomorrow evening, Monday, in preparation for the friendly match against Romania on Tuesday.

It is noteworthy that the NT U-23 is in the "fourth" group in the football competitions at the Tokyo Olympics, along with the Ivory Coast, Germany, and Brazil teams. From the same month, before he meets Brazil on July 28.