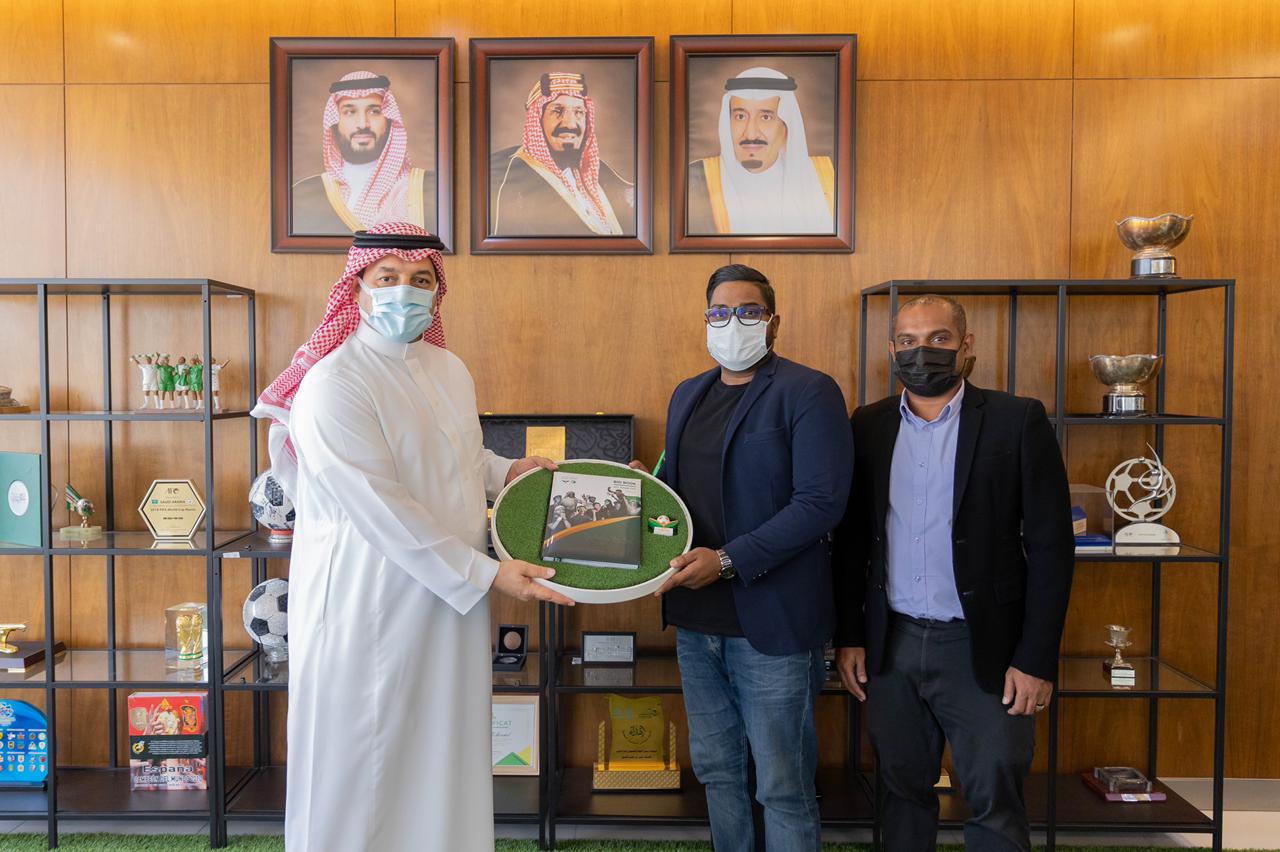 SAFF signs a joint cooperation agreement with The Football Association of Maldives
2021-09-01
20:53:37
Today, Wednesday, the Saudi Arabian Football Federation signed a joint cooperation agreement with The Football Association of Maldives, in the presence of the President of the SAFF Yasser bin Hassan Al Misehal, and his Maldivian counterpart Bassam Adel Jalil and its Secretary General Hussein Jawaz, at the headquarters of the SAFF in Riyadh.

On the sidelines of the signing of the agreement, Al Misehal held a meeting with the President of The Football Association of Maldives, during which they discussed aspects of cooperation between the two federations during the coming period, and ways for SAFF to support The Football Association of Maldives to develop football in Maldives.

This meeting came as part of the efforts of the SAFF to strengthen cooperation relations with international federations to serve Saudi football.