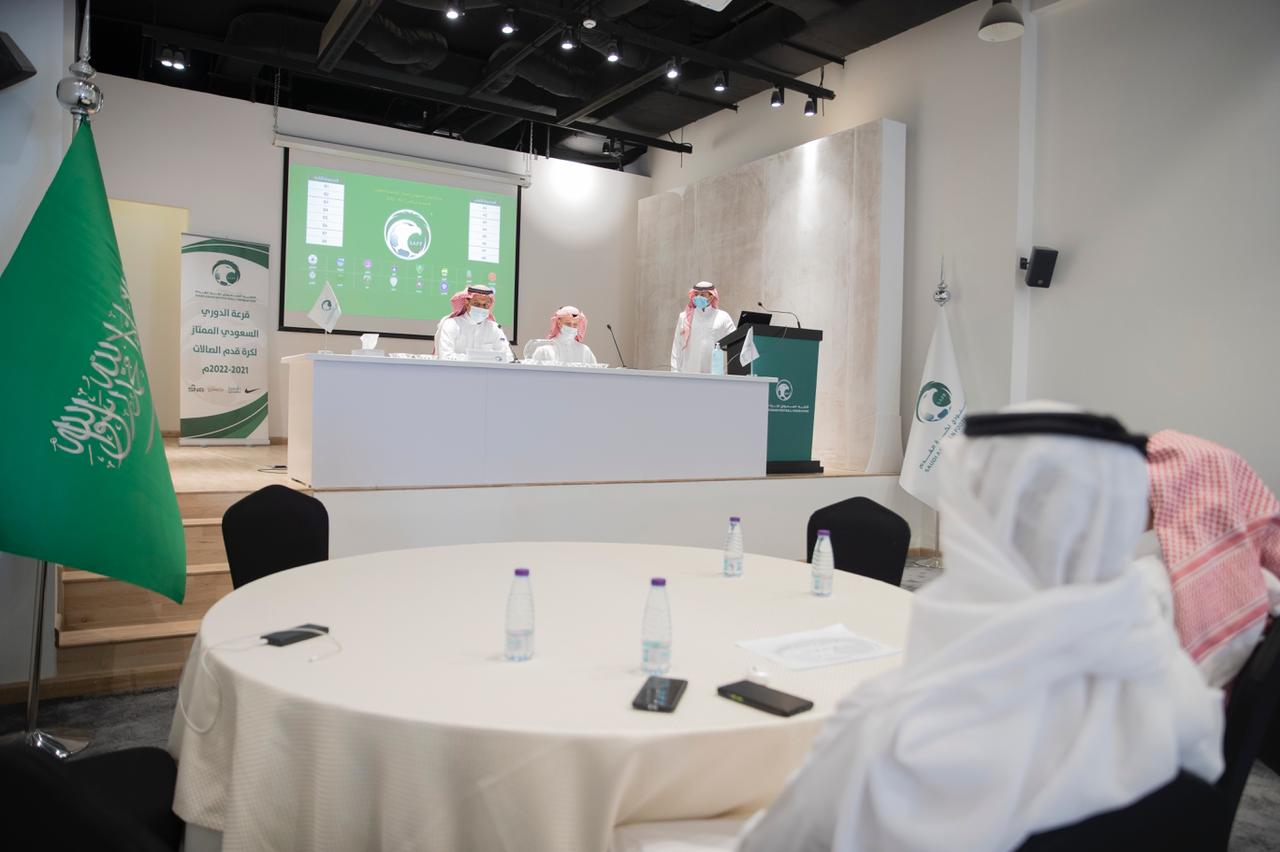 The draw for the Futsal Premier League was held
2021-10-20
16:59:01
The draw ceremony of the Futsal Premier League for the 2021-2022 sports season was held today, Wednesday, at the headquarters of the Saudi Arabian Football Federation in Riyadh, in the presence of a member of the Federationís Board of Directors and President of the Competitions Committee, Naim Al-Bakr.

The Premier League will start in its seventh season, with the participation of 16 teams, which were divided into two groups.

The first group included Al-Qadisiyah, Al-Ardah, Tuwaiq, Masada, Munif, Hira, Al-Nahda and Al-Wadi teams.

The second group included Ettifaq, Al-Thuqbah, Al-Alamein, Al-Faw, Al-Ula, Radwa, Al-Majd and Al-Sahari teams.

It is noteworthy that the league matches system is divided into the first round, whose matches are played in the home and away system, and then qualify for the final rounds.

The Futsal Premier League was launched in the 2015-2016 season, and Ettifaq crowned its first titles, noting that Ettifaq and Al-Qadisiyah shared control of the league title with three titles each.