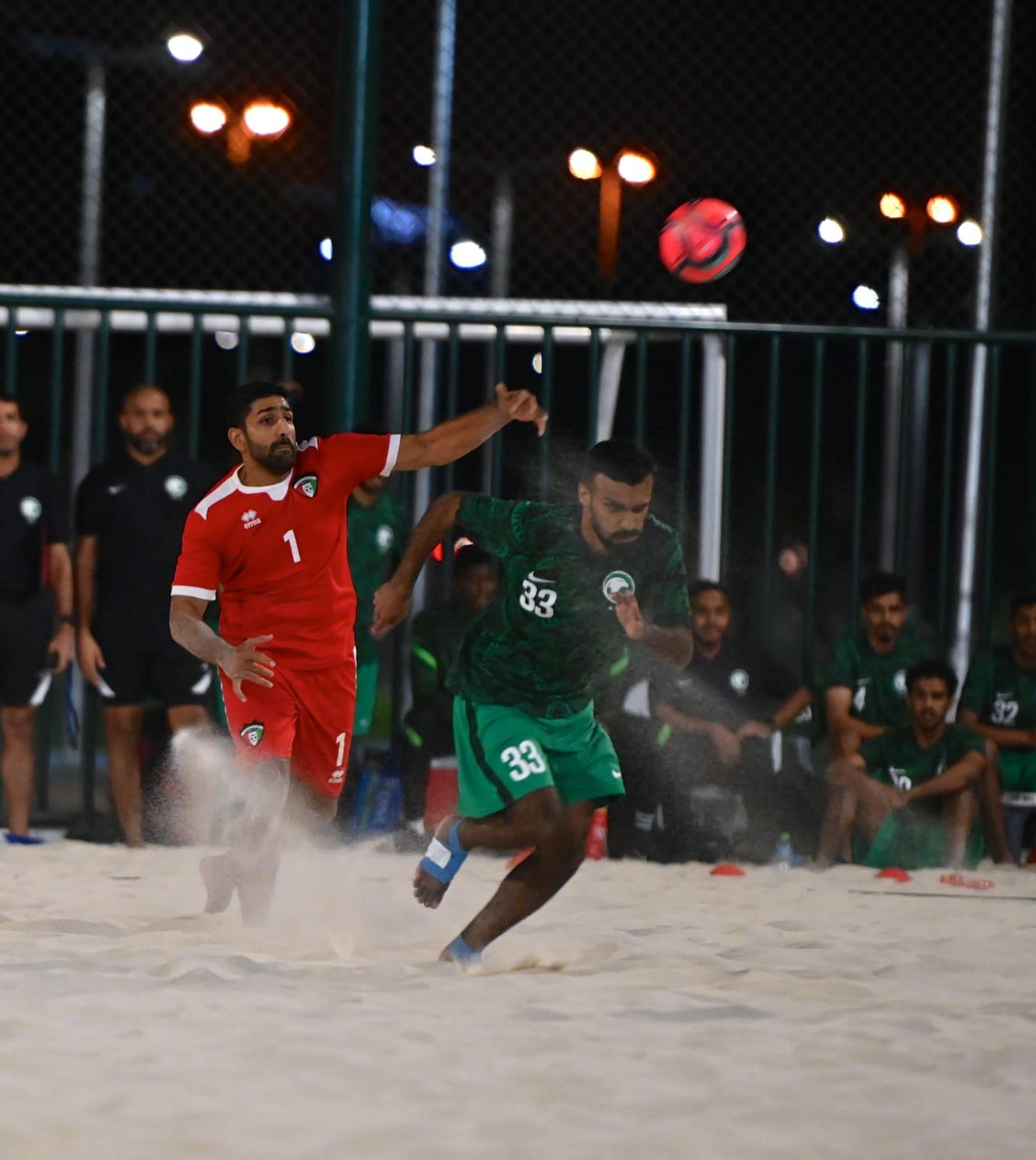 The NT beach soccer loses its first friendly match in Kuwait camp
2021-11-26
00:18:53
The national beach soccer team lost 4-3 to Kuwait national team, in their first friendly match, today (Thursday), at Mishref Stadium, in the external training camp that the national beach soccer team is holding in Kuwait, as part of its preparations to participate in the Gulf, Arab and Asian tournaments.

The 2 halves of the match had ended in a 3-3 draw, before Kuwait national team won with the fourth goal in the extra time.

During the match, the coach of the national team (Brazilian) Goga Zlokovic involved most of the players and rotated them in order to closely monitor their levels and employ them in the appropriate way.

At the end of the match, the director of the national beach soccer team, Abdul Mohsen Al-Muammar, presented a commemorative shield in the name of the president and members of the Saudi Arabian Football Federation to the Vice-President of Kuwait Football Association, Ahmed Aqla, in the presence of the President of Mishref organization Ali Al-Fahd and a member of the Futsal and Beach Committee of Kuwait Football Association Dr. Ahmed Bouabbas.

It was decided that the national beach soccer team will play three friendly matches with Kuwait on the 27th of November and 1 and 2 of December.