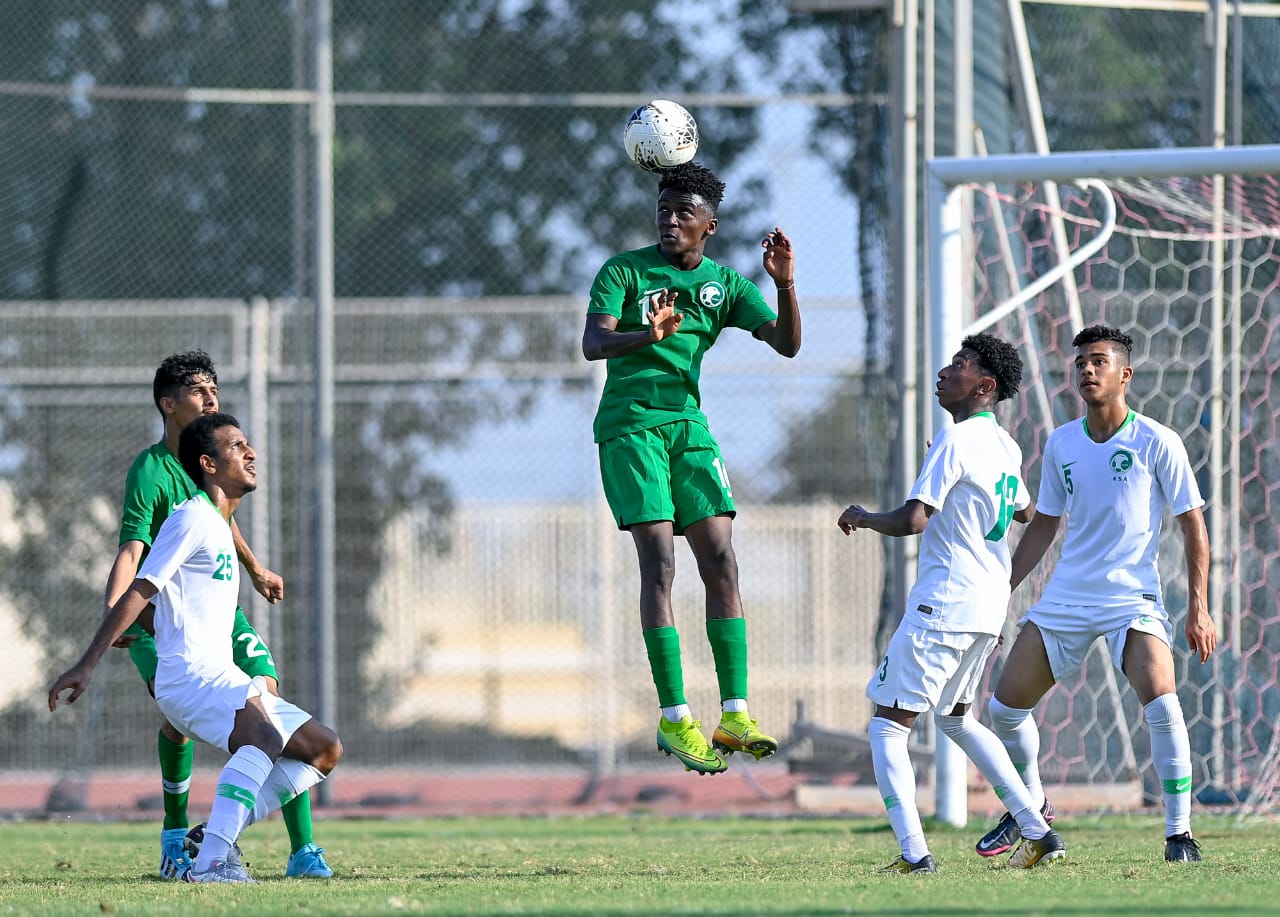 NT U-20 camp ends with a maneuver between green and white teams
2021-02-24
19:07:30
Today, Wednesday, the NT U-20 held a maneuver between the white and green teams, at the end of its exploratory camp in the Jazan region, which came within the framework of the third phase of the preparation plan for the AFC U-20 2023 Cup.

The maneuver, which was held at the King Faisal Sports City Stadium, ended with the green team winning 3-2, in which the coach, Saleh Al-Mohammadi, aimed to stand on the technical levels of the players at the end of the third exploration phase.

This third gathering came within a long-term plan that includes several exploratory gatherings, followed by preparatory camps, in preparation for the AFC U-20 2023 Cup.