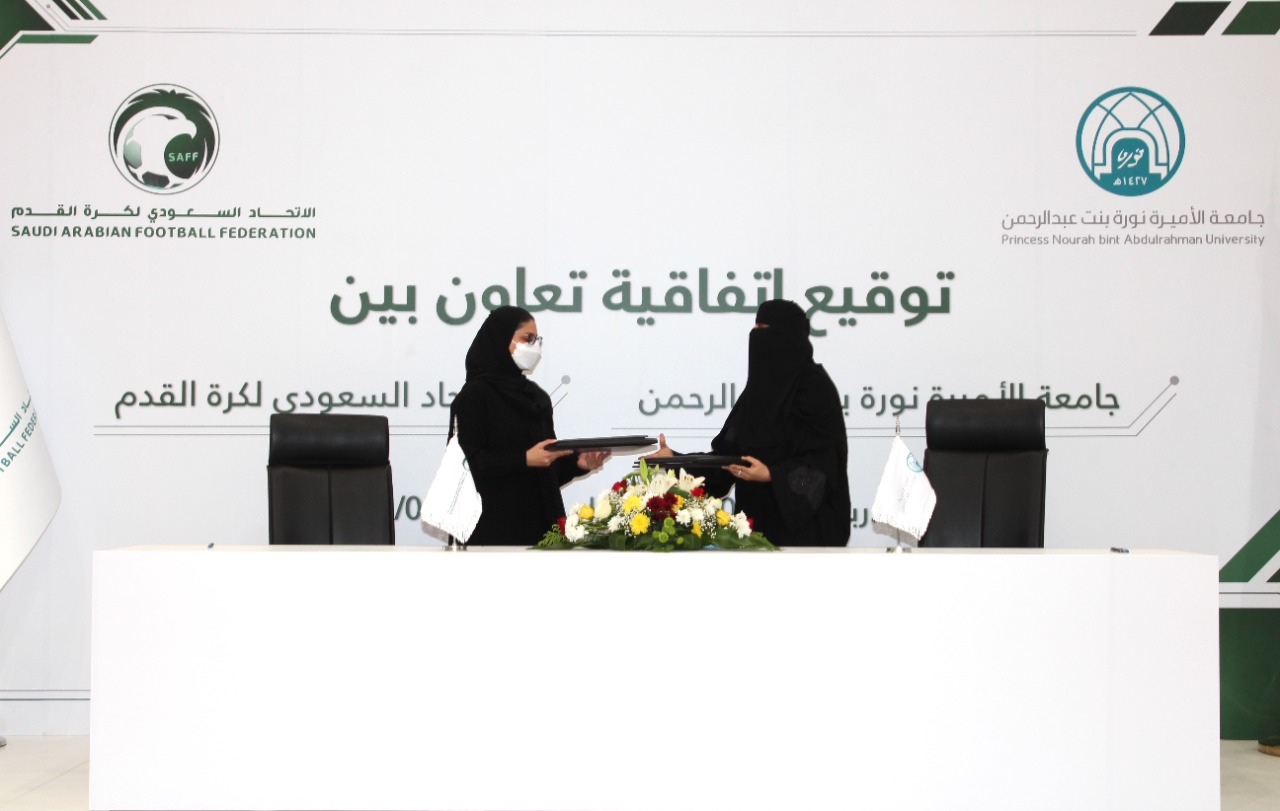 The Saudi Federation signs an agreement with Princess Nourah University to promote women's football
2021-04-07
18:39:11
The Saudi Football Federation signed a joint cooperation agreement with Princess Nourah bint Abdulrahman University, aimed at strengthening aspects of the relationship between the two parties in the field of women's football.

The signing of the agreement, which was held at the universityís headquarters, was attended by the Undersecretary of the Ministry of Sports for Planning and Development and Supervisor of Women's Football in the Saudi Football Federation, Ms. Adwaa bint Abdulrahman Al-Arifi, and the University Vice President for Academic Support and Student Services, Dr. Reem bin Muhammad Al-Wahaibi.

This agreement is part of the common goals of serving the women's football sector, as the agreement supports the plan of women's football management in the federation to develop women's football in the Kingdom of Saudi Arabia, raise the base of practices for it, and empower Saudi women to be more present in women's sports in line with the Kingdom's vision 2030. It also supports the university's strategic plan 2025 to ensure a university environment supportive of health and well-being, and to increase practitioners of sports programs.