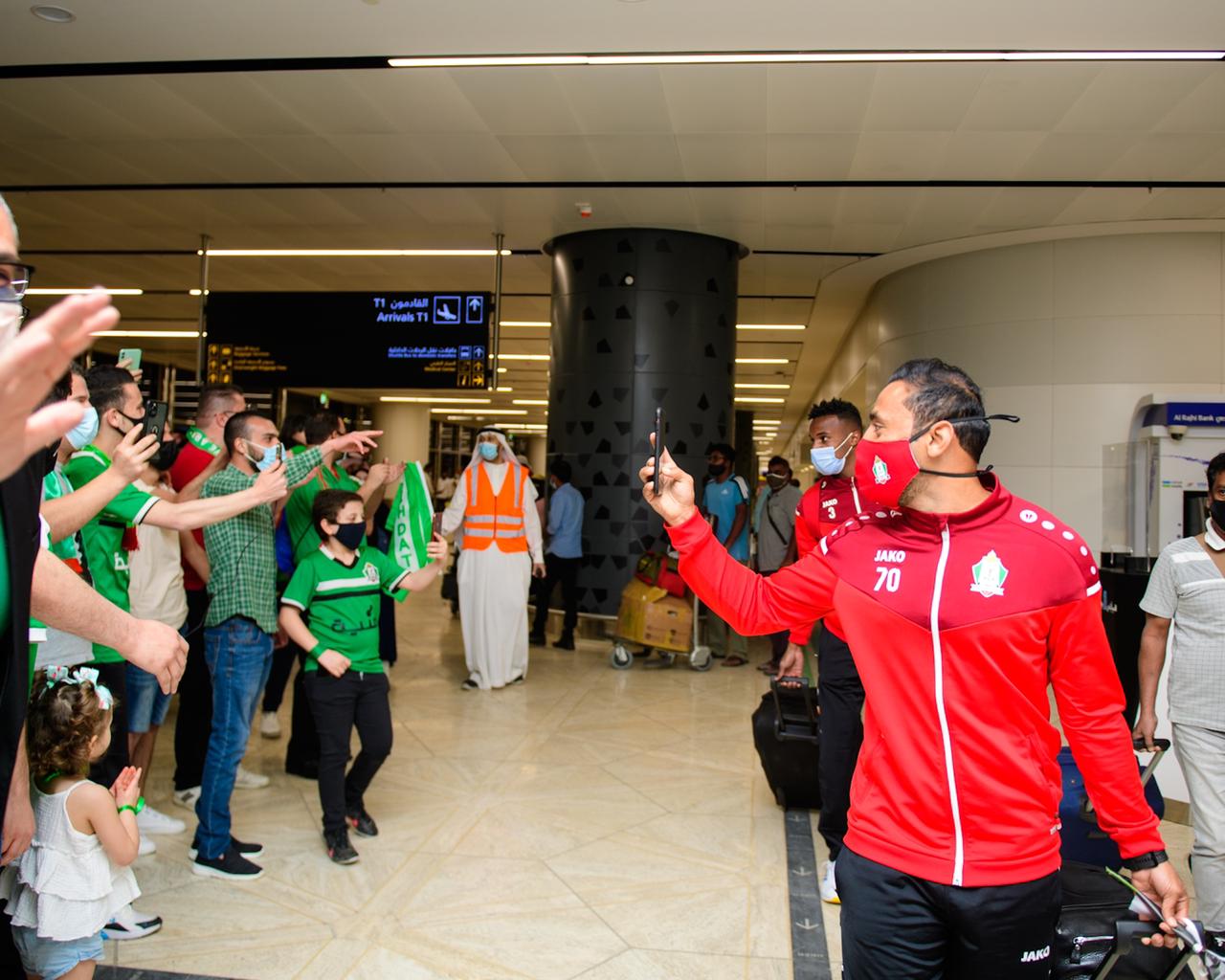 Al Wehdat Jordanian delegation arrives in Riyadh to participate in the AFC Champions League
2021-04-10
21:55:22
Today, Saturday, the Jordanian team of Al Wehdat arrived at King Khalid International Airport in Riyadh, to participate in the AFC Champions League Group D competitions.

The brotherly Jordanian team's mission was received by a number of public and international relations employees in the Saudi Football Federation, while the mission headed upon its arrival at its residence.

And he will replace the units in the fourth group, which includes the Saudi Al Nasser, the Qatari AL Sadd, and the Iranian Foolad Khuzestan.