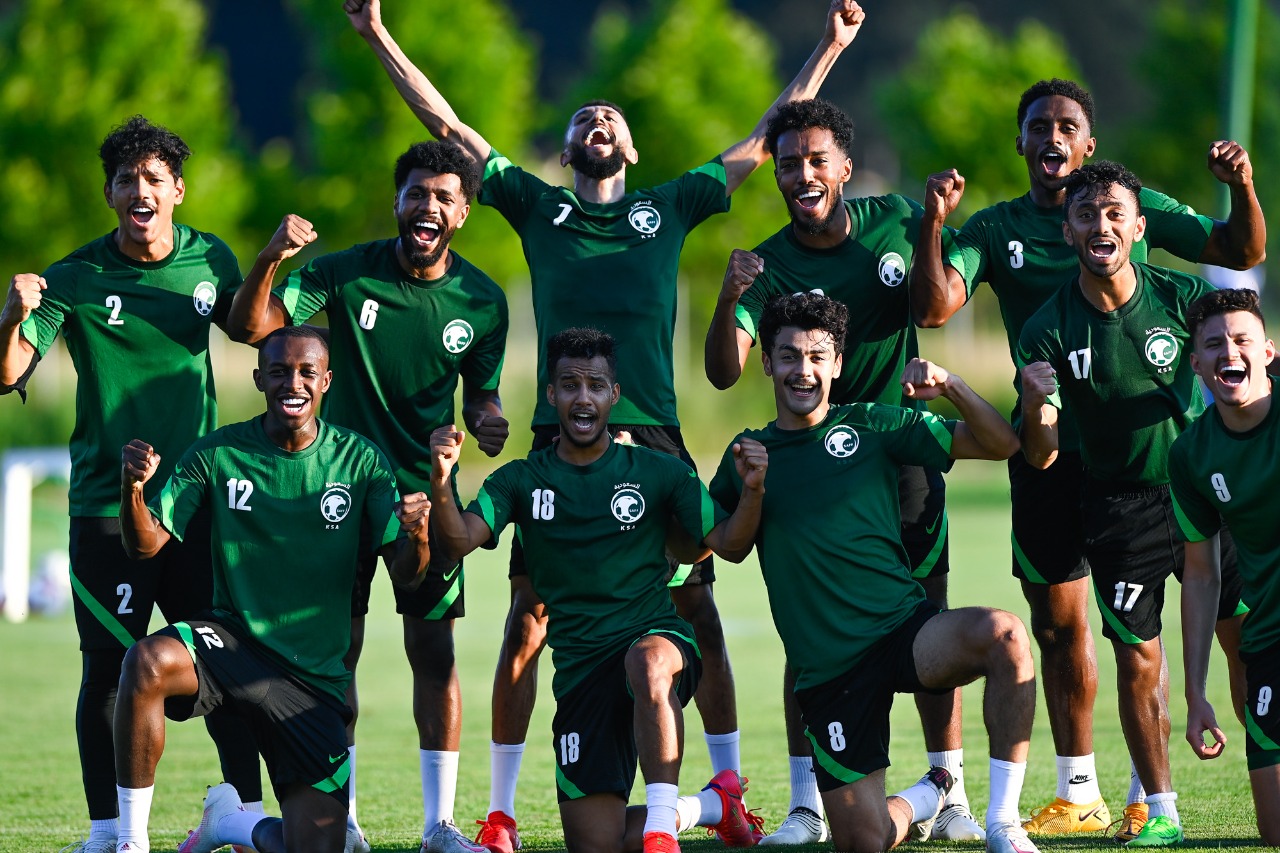 NT U23 opens its training in the Romanian camp in preparation for the Olympic Games
2021-07-08
22:30:29
The NT U-23 inaugurated today, Thursday, its training within its preparatory camp in Romania, which runs until the fifteenth of this month, as part of the sixth phase of the preparation program for the Olympic Games (Tokyo 2020).

NT players performed their training session this evening at the Romanian National Training Center Stadium, under the supervision of coach Saad Al-Shehri and the assistant technical staff, which focused on their application of the ball possession training, after they performed preventive exercises.

The national team will continue its training tomorrow evening, Friday, in preparation for the friendly match against Romania, the day after tomorrow, Saturday.

It is noteworthy that the NT U-23 is in the "fourth" group in the football competitions in the Tokyo Olympics, along with the teams of Ivory Coast, Germany and Brazil, where NT will open its campaign against Ivory Coast on July 22, and then meet Germany on July 25 From the same month, before meeting Brazil on July 28.